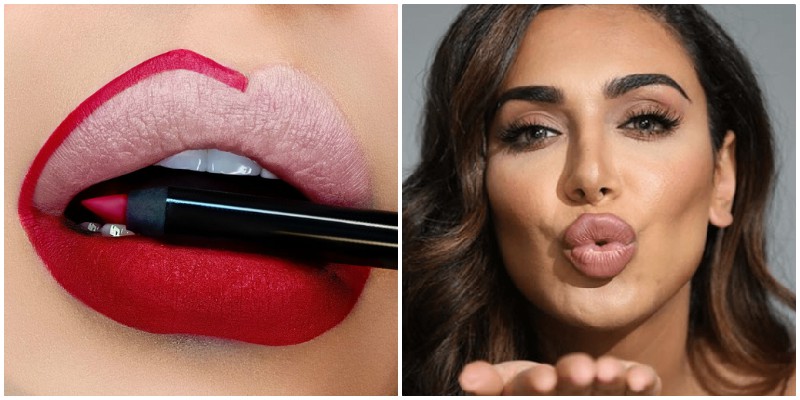 Lip Liner defines your lip!
Guess what's trending now amidst the young ladies? What else it could be other than the lip liner. The colorful shades of life for young ladies! "The most versatile lipstick you can own is a shade that's just bit brighter than your natural lip colour," says Bobbi Brown. True to the statement it looks beautiful when ladies' wear a line as a finisher to their lipstick application. The perfect line is what it looks good on you and make you look confident and beautiful in your own way.
There are as many products for you to choose the lip liner. Nykaa is one of the best online shopping sites at present. It is good in all the cosmetics and it also provides liquid lipsticks of varieties of stunning colors. Having fun with edge lines will be perfect for all the lipstick lovers especially. This is what the real merriment and to dive into the shades buy lip liners available in the market. Often ladies will have more interest in lipstick and now its time for the lip liner. The love for lip liner has been increasing amidst the young ladies at present days.
Attractive advertisements that caught as many eyes of women! Lip liners are truly made for all types of lips. Lip liners with particularly suitable shades are recommended for dry lips. Women with dry lips should not be worried, as there are a variety of shades have been spread before to choose. Be careful ladies, try not to get confused! The wonderful shades would catch your eyes and it might lead you to have confusion to choose. Nykaa has introduced as many shades for dry lips too. Camouflage with suitable liner for your kind of lips and look extra beautiful along with your natural lip colour.
Even if you are not used to wearing lipstick, you can definitely go with lip liner. It might look good on the people if they use the lip liner for the lips. Perfect application of lip liner would be good and cent percent looks stunning. So, the careful application of lip liner is all you needed. You can also use lip liner alone for your lips as lipstick or you may also lipstick as well as lip liner which would give you the brighter look. Lip liner would show God's creation of natural curves as beautiful as it could when you apply it perfectly on the edges of the lips.
Draw a perfect line and define your lip!!