Apple Ginger smoothie-Healthy start!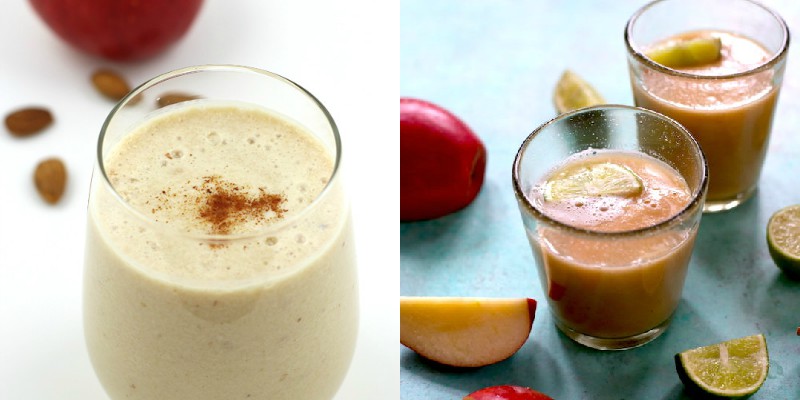 The most important meal of the day is our breakfast. "Eat Breakfast sort of a King, Lunch sort of a patrician, and Dinner Like a Pauper" Tallmadge: I believe people are more likely to maintain their health if they eat this way.
And there's loads of analysis that backs this up, notably however not skipping breakfast includes a positive impact on weight.
We do not have time in the morning for the breakfast, wondering do we have any alternative solution for that? Yes, we do, make a smoothie. Extremely filling, super easy, loaded with vitamins which keep you going until your lunch time.
  Ingredients:
1 apple, peeled and chopped
½ inch piece of ginger, peeled and chopped
3 teaspoons lemon juice
4 teaspoons honey
1 cup of water
1 cup ice
Method:
Blend all the ingredients, till they become smooth. Serves one person. Alternately, you can add half a carrot, peeled and chopped to the ingredients to make a vitamin A rich smoothie.