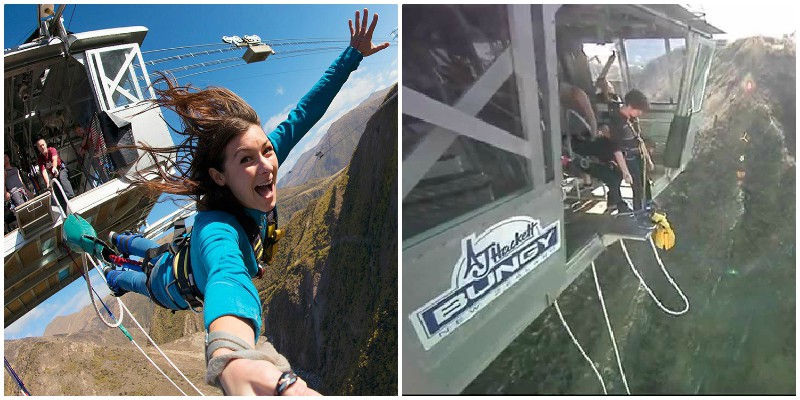 To try Bungy Jumping is completely insane. But it is the real thrilling game out there. It exposes the real life of a human having all the fun. World's first commercial bungy jumping is placed in New Zealand. The Nevis Bungy located in Queenstown is the world's third highest jumping which is thrice the height of The Statue of Liberty, which is 93 m height. So, people would label you as insane soul. But once you jump into the air, the experience you earn will not be equal to anything in the world.
The second place for bungy jumping in New Zealand is Kawarau Bridge. It would give you varied experience as it is the commercial place for bungy jumping. To jump in the midst of air from a height real needs a brave soul and it would literally make you feel as if a bird in the air.  Couple bungy jumping is also available at this place. Though New Zealand seems to be a smaller country, it is rich in sports and games. Totally, known for a highest bungy jumping spot in the world. The thrill seekers or hunters who are craving for adventures in their lives must try this bungy jumping. Bungy jumping is also introduced in India at places like Goa, Bangalore, Rishikesh, and Kerala.
Add breathtaking experiences at your heart. Free-fall will be the best thing to be transcribed in your adventurous dairy.