CELEBRATE THE SPECIAL OCCASION OF DAUGHTER'S DAY WITH EXQUITELY CRAFTED PLATINUM JEWELLERY PIECES FROM PLATINUM EVARA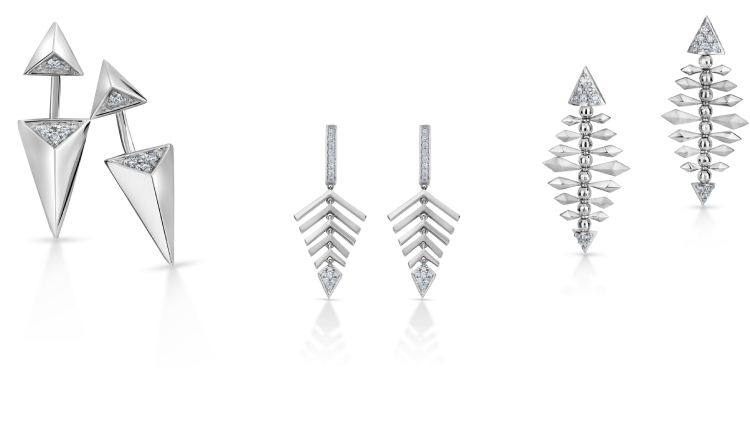 Billions of years ago a meteorite crash left behind remnants of precious white metal – 'Platinum'! Born of the stars, platinum is found in extremely limited quantities on Earth and is 30 times rarer than gold, adding a whole new dimension of exclusivity to this precious metal. Rarity, strength, endurance are key attributes that this metal is known for and make it the perfect match for the young women of today. These are the qualities that have held us in good stead through these trying times and young women mirror them.
The range of platinum jewellery pieces from Platinum Guild India (PGI)'s PLATINUM EVARA takes inspiration from the cosmic phenomenon of a supernova, the explosion of a star, creating bright, all-encompassing, brimming sources of energy. Not very different from the modern woman of today, who in her own way is a source of energy, positivity, and possibilities. The design palette is a mix of facets, disruptive lines and frames that create an illusion of volume. Along with defining edges, enveloping, and refracting forms. Angular, edgy, and yet dimensionally fluid with circular forms, curves and grooves, each design in the collection is a fitting homage to a woman who rises with grace, every single time. The pieces range from statement platinum rings, intricately designed platinum necklaces, and even stunning essential jewellery like earrings and bracelets.
Click here to explore more designs from the collection, available at leading jewellery retail stores across India.