ElementalStories presents the 2nd Edition 'Beyond Sustainable 2.0' Bigger Better and more Exciting! Curated Pop-Up by Shweta Mahtani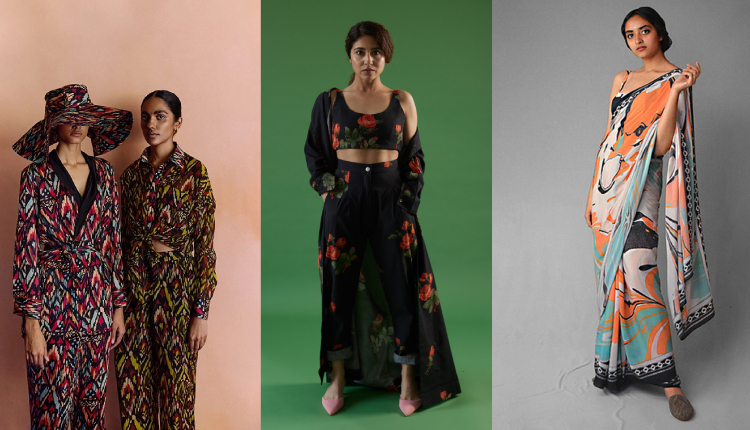 ElementalStories is back again with the 2nd edition – Beyond Sustainable! An exclusive pop-up curated by Shweta Mahtani. Having a goal of creating a sustainable lifestyle and community, it is about to host a variety of 35+ ethical brands and 15 fabulous Conscious brands showcasing for the first time in Chennai from across the Country.
To make the whole day fun and exciting, the pop-up is going to be filled with clothing, accessories, beauty, décor, food, workshops, and much more.
Highlights of the day
· Ethical yet stylish Spring-summer Festive Fashion
· Clean Beauty
· Handcrafted sustainable home decor
· Healthy Food Zone
· Organic Kids wear
· Early Bird Women's Day offer Up 10% discount across almost all brands
· Exciting gifts for lucky draw
· Interesting workshops
· Showcasing 2 shark tank Finalists
SPECIAL MENTIONS TO THE BRANDS
1. Wendell Rodericks
2. Ikai Asai
3. Asa Beauty
4. Bloni
5. Naushad Ali
6. The Summer House
7. Doodlage
Brands on board
Fashion
1. Curated Curiosities
2. Studio Beej
3. Wendell Rodericks
4. World of Ra
5. Bloni
6. We wear equal
7. Baya Shoes
8. Twee in one
9. Mulberry Blue
10. 1231 Studio
11. Naushad Ali
12. Nambi Koi
13. Ode the label
14. Windie
15. Studio Rigu
16. Button Masala
17. Yam
18. The Summer House
19. Recharkha
20. Ruui By Ridhika Jain
21. Forty Winks
22. Oh Scrap
23. Doodlage
24. Sneha Bagrecha
Home décor
1. Oh Yay Project
2. Ikai Asai
3. Paper Dolphin
4. Purple Dream Catcher
5. The Rewrap Company
Clean Beauty & Personal Hygiene
1. Disguise
2. Asa Beauty
3. Plastic Free Madras
Healthy food & Wellness
1. Kase Cheese
2. Butter Heads
3. Juru Yoga
4. India Hemp & Co
Kids
1. 28 Little Eli
Venue: Crowne Plaza, Chennai, Adyar Park,
No 132, TT Krishnamachari Rd, Cooperative Colony, Sri Ram Nagar, Alwarpet, Chennai – 600018
Date: 5th March 2022, Saturday
Time: 11:00 AM – 8:00 PM
Contact : +91 9176620320