Evoluzione presents Anamika Khanna's Pret collection 'ak ok' at Evoluzione, Chennai from 5th August 2022, Friday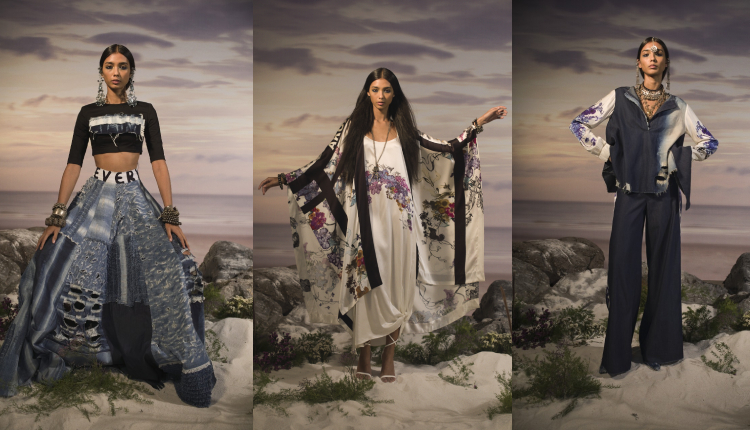 The latest offering from the brand finds its inspiration in a timeless fashion essential – Denim skirts and jackets. A wardrobe essential and a must have, these garments are a fresh take on the indigo palette. The new line is a shifting play on fluid lines and adventurous designs unlike any other.
The clothes unfold the grandeur of ak – ok with powerful motifs and deconstructive designs. Alongside Denims, there is a lot of play on bold colours this time contrary to the monochromes from fall winter last season. The styles are fresh and vibrant and the photos are laid out by a running theme of bohemian goddess.
About Anamika Khanna
Anamika Khanna is a legend in Indian fashion. Her take on Indian clothing incorporates style influences from all over the world. Her capes, her dhoti pants and her jackets have brought about a whole new wave of modern Indian style
A visit to Evoluzione might even mean discovering a completely new style.
Contact Details:
Address: 3, Khader Nawaz Khan Rd, Srirampuram, Thousand Lights West, Thousand Lights, Chennai, Tamil Nadu 600006
Phone Number: 044 28333627
Timing: Monday – Saturday: 10:30 AM – 7:30PM, Sunday – 12PM – 6PM
Price: Starting ₹19,000/-