EVOLUZIONE PRESENTS "KABOODLE" BY ARYA – A WHIMSICAL SLOW FASHION COLLECTION THAT CELEBRATES QUINTESSENTIAL SHIRTS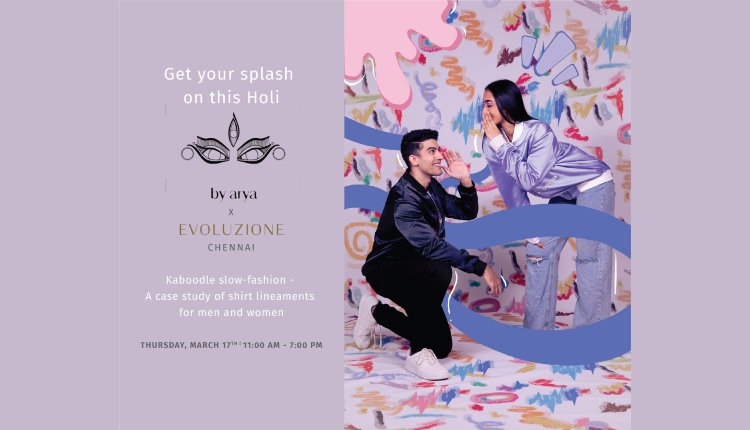 Evoluzione presents Kaboodle by ARYA, a Chennai-based Arya Giri's prêt wear designer label projected at Evoluzione in Khadar Nawaz Khan Road, Nungambakkam on 17th Match 2022. This capsule, Kaboodle presents eight exclusive iconic shirts, each one created lovingly using linear and organic cuts such as organic satins, mulls and poplins, and also has exquisite hand-embroidered Kantha work that entailed hundreds of hours of crafting.
This suave collection was inspired by Ms. Giri's memories of exploring her grandfather's wardrobe as a child, which always contained 15 shirts that he would select at the start of every year that could be skillfully styled to suit any occasion. This approach is captured in the conceptual basis of the capsule: celebrating the quintessential shirt, carefully chosen as a signature of one's personal sensibilities.
Informed by a slow fashion sensibility, the collection is infused with youthful, fun and dynamic elements of design.
For more information:
Date: 17th March 2022
Time: 11 AM – 7 PM
Address: 3, Khader Nawaz Khan Road, Chennai: 600006
Contact : 044 – 2833 3627