The festive season is here and so is the excitement to refresh the wardrobe with the latest apparel and jewellery trends. With the festive cheer, it's time to leave the past behind, as the good times beckon all of us. The year has gone by has made all of us realise the importance of celebrating the little joys in life, find comfort in the now and celebrate the now. This year, the festive season is about celebrating today with all one's heart. With the spirit of Diwali in the air, no celebration is complete without the sparkle of jewellery that can instantly add a glam touch to the festive look. Minimalistic contemporary silhouettes are the way to go this Diwali that is sure to add grace to your traditional Indian attire.
Here are some stunning jewellery trends by Tanishq that you can add to your ethnic numbers for this festive season:
1. Layered statement necklaces:
On occasions where more may be less; layered statement necklaces can accessorize a simple lehenga or an Anarkali by adorning beautifully carved handcrafted chokers with multiple mid-length or long-length necklaces to create a majestic look and look grandeur for this festive season. You can opt for delicate and dainty combinations or mix contrasting, bold designs in chokers for a statement look and shine your way through the festivities.
2. Intricate Minimal designs: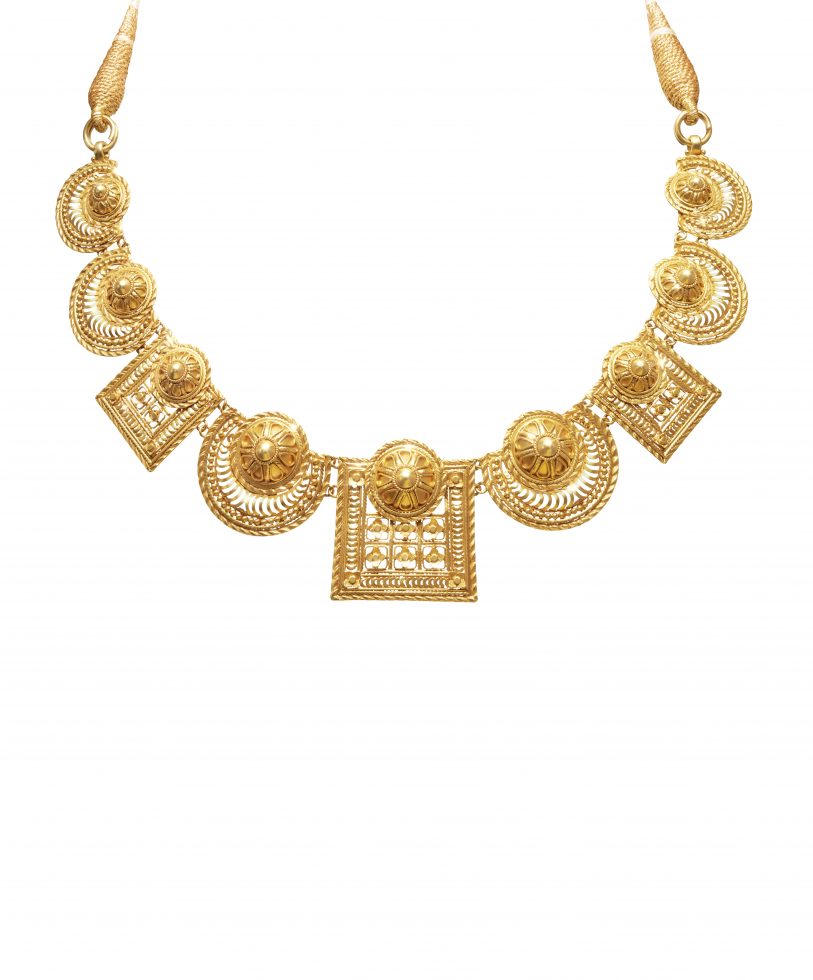 The trend in jewellery is shifting towards the 'minimalism of maximalism'. Women are celebrating and adorning reimagined modern jewels inspired by rich Indian heritage and crafts. Intricate, delicate and minimal jewellery designs are a go-to trend this Diwali in Earrings, Bangles, and Necklaces. Contemporary and minimalistic designs give a remarkable uniqueness to the wearer.
3. Statement earrings for the edgy look:
With 'Above the keyboard' dressing, comfort and versatility are in the lead for preference. Statement earrings top the style quotient and make an ideal choice for the fashionistas, keeping in mind the endless webcam moments. The trend is more inclined to designs that bring attention to the width and depth of earrings for an added charm. Bold and edgy Statement earrings, ear cuffs, linear drop and studs are best suited to create the perfect vibrant look.
4. Geometric Designs: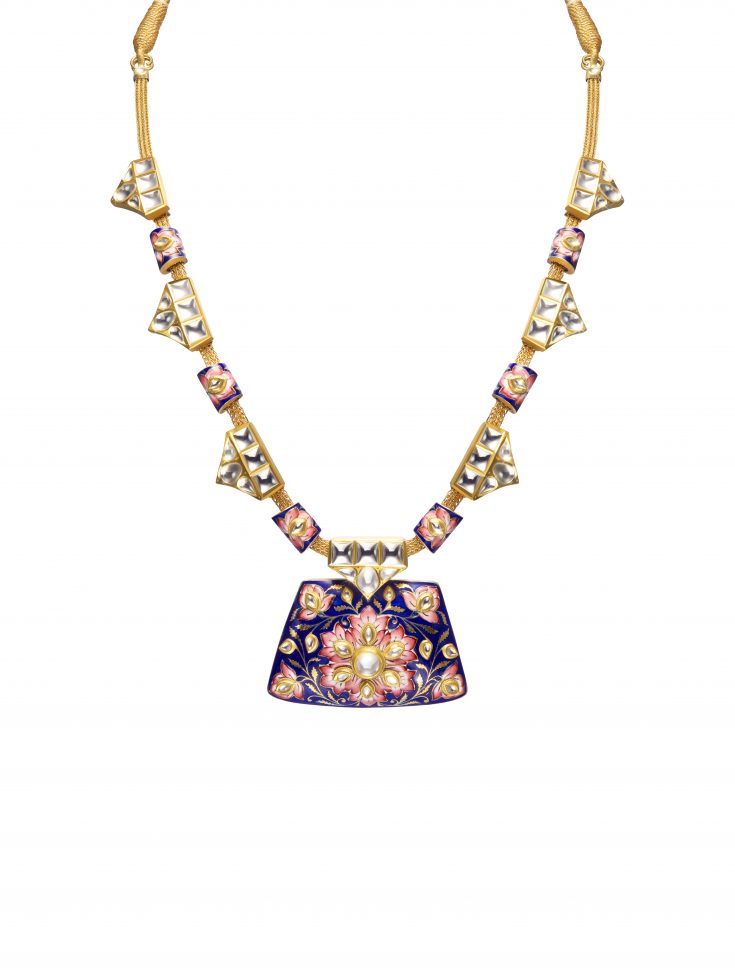 Jewellery is not just an adornment, but a piece of art. From geometric shapes to architectural spaces, symmetrical patterns, the amalgamation of jewellery and art is becoming an ultimate trend. If one looks beyond the shine, each piece has its own story to tell. Geometrically designed jewellery embellished with ethnic symbols and mythological figures give a bohemian vibe reflecting the rich culture and heritage of our country.
5. Stones and a glint of gold:
The use of coloured gemstones in jewellery is a notable trend. The scintillating and majestic jewellery made from gold with embedded colorful stones is an elegant combination with a classic touch and can amp up the style game for any traditional attire. Jewellery with coloured gemstones will add an instant vibrant touch to your evening or party look.