Kaya announces its digital campaign – #MyLoveMyWay to spread the message of self-care, this Valentine's Day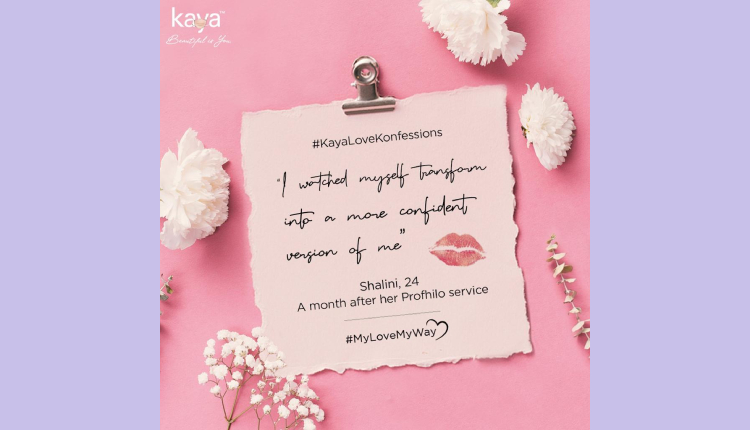 Kaya, India's leading skincare & the largest dermatologist network enabled brand, recently unveiled a new identity, symbolic of a strategic realignment with its ever growing young consumer base. Punctuated by this new purpose fuelled mantra, "Beautiful is You", Kaya has launched its latest campaign #MyLoveMyWay to celebrate self-love, this Valentine's Day.
The insight behind the campaign is very deep-seated societal "judgement". Conventionally, cosmetic treatments have been ridiculed and people who choose to beautify themselves are criticized without understanding their desires. The push towards making beauty a more inclusive space has gained a lot of momentum worldwide. Over the last few years, the beauty industry has begun to embrace inclusivity while breaking stereotypes of gender, identity and colour more than it had done in the past. Through this new campaign, Kaya aims to focus on self-care to include and involve all genders while liberating them from the judgement they receive for choosing cosmetic treatments.
Kaya believes and respects that each individual knows their beauty desires best and you can be free to fulfil each of those in the way you personally best deem fit, because you know best!
Samyukta Ganesh Iyer, VP and Head of Marketing, Kaya said, "Kaya is in a beautiful space that works on intrinsic and extrinsic beauty, with high active efficacious dermat curated products that provide all the good for the inside, and treatments that make you feel fabulous on the outside. Our aim is to push this social conversation, while emphasising that 'Beautiful is You', no matter what you choose to look like. Most importantly, while we accept all kinds of beauty, we refrain from claiming that cosmetically fine-tuned beauty is natural. We believe in honesty, and giving all beauty the love that it deserves. Without judgement. That's the operative word for us. This Valentine's Day, our aim is to focus on self-love that is loud and fearless. We want to prioritize self-care that is unabashedly selfish."
The brand also saw several influencers come together in support of #MyLoveMyWay.
To avail great deals for Valentine's click here – shop.kaya.in