Pamper your loved ones this Valentine's Day with Westside's fascinating new collection of fragrances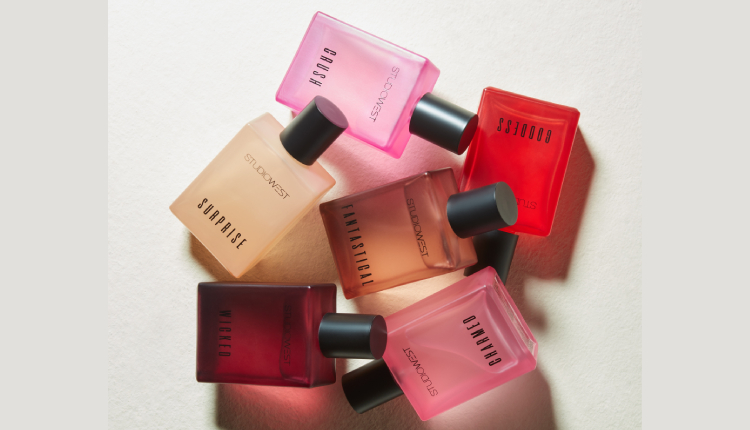 Valentine's Day is just around the corner and is the best time to make someone feel extra special. And, when it comes to the perfect V-Day gift, nothing beats the joy and warmth of gifting fragrances. Because, hey, when you smell good, you not only feel good from inside but also feel more confident and enthusiastic on the outside, right? Whether it's for yourself or an intimate surprise for your significant other, a great perfume will definitely set the mood for a romantic Valentine's Day!
In line with this ideology, Studiowest from Westside has launched eighteen refreshing fragrances, including six unisex colognes, three contemporary fragrances, each for both men & women, along with three modern fragrances for men & women, especially for Valentine's Day this year. The collection will be exclusively available at Westside and westside.com along with Studiowest's existing range of fun and rejuvenating perfumes.
Targeting the young and adventurous, the unisex range is infused with citrus, aromatic, floral, herbaceous, and aqua notes, and these soothingly-tinted fragrances are packaged attractively in a stylish white box, making them the perfect gift set this Valentine's Day.
The contemporary range is infused with floral, fruity, oriental, green, citrus, fougere, amber, and hesperidic notes, which capture the essence of today's lifestyle, and is the perfect partner to help you AM-PM effortlessly.
For the uber stylish and confident modern customers, Studiowest has infused the new range with chypre, fruity, floral, citrus, green, spicy, oriental, aromatic, and woody notes, which has a unique charm of its own. The packaging is equally charming with coloured boxes and mildly tinted fragrances. It has a unique spirit and vibe about it which is hard to resist, and makes the wearer stand out as a discerning aesthete. Apart from these newly launched fragrances, Studiowest also consists of existing unisex fragrances, named after its key aromatic ingredient.
The oils used are specially sourced from Europe with the purest alcohol, and made in India, with the packaging having an urban approach. Customers can enjoy the pleasure of these fragrances curated with heady and long-lasting notes, making them the perfect options to make V-Day special for themselves as well as their loved ones. So, go ahead and shop these fragrances by visiting the nearest Westside store or online at www.westside.com