Simply Nam Pro Cluster Lashes
A cluster of perfection your eyes need, detailed thoughtfully by Namrata Soni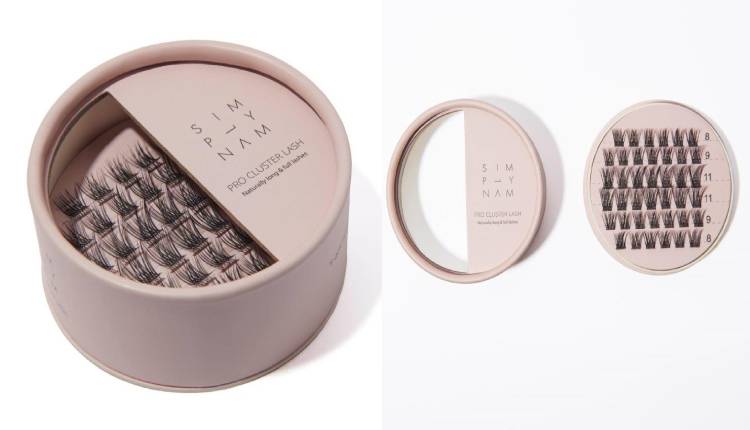 Simply Nam, an ingenious beauty and cosmetic brand founded by Celebrity Makeup Artist Namrata Soni in the year 2020 continues to build on its product portfolio with the launch of the Pro Cluster lashes, a dream come true for all the makeup enthusiasts.
Simply Nam brings to you these synthetic eyelashes that will help you create a natural and fuller look. One can make their pick, suited to the occasion, and get used to stunning-looking lashes.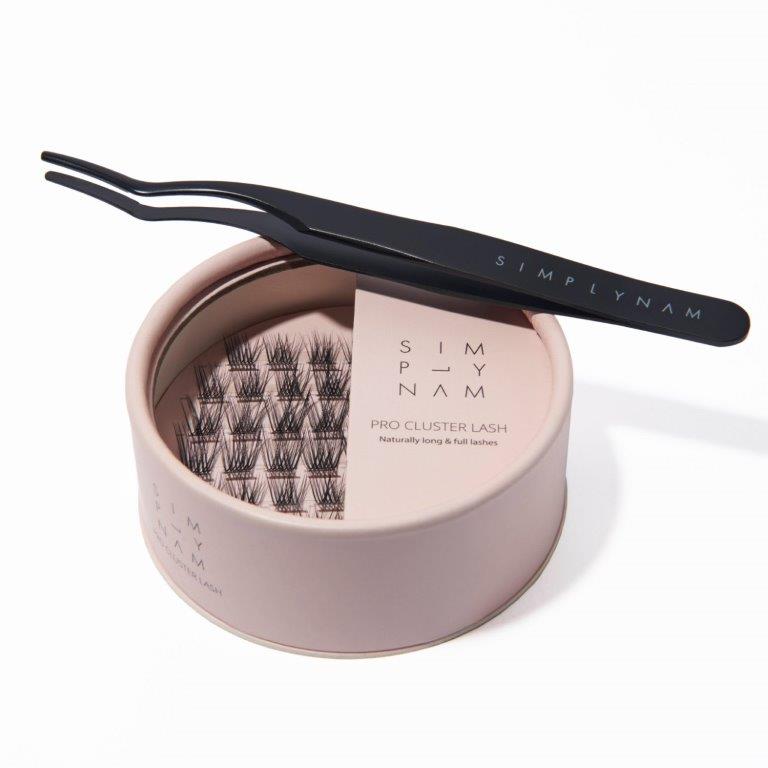 These classic eyelashes by Simply Nam are crafted very minutely, made out of synthetic and natural fibers; and are completely cruelty-free. With her expert understanding that one size doesn't fit all when it comes to eyelashes, Namrata has developed three different patterns and designs so as to cater to the needs of the clients. Each pattern and design has been perfectly crafted and arranged to bring a striking lush effect to one's eyes, whether the look is dramatic or natural.
Available in 3 sizes: 8mm, 9mm, and 11mm
Colour: Black
In addition to this, one can also use these lashes as interconnected pieces to create an entire strip of lashes by further filling in the gaps on the lash line. These Simply Nam Pro Cluster Lashes are clubbed with Simply Nam Tweezer created with a rounded tip making it safe to be used around the eyes.
NAMRATA'S PRO TIP:
For a natural look: A blend of 8 mm and 9 mm lashes
For a more dramatic look: A blend of 9 mm and 11 mm lashes
STEPS FOR THE PERFECT LOOK
Apply a tiny stroke of glue on hand
Pull out one lash cluster at a time using the tweezer and swipe it gently on the glue
Start applying the glued cluster as close as possible to your lash line
Continue to build the lash until that ideal look is achieved
"With extreme joy in my heart and so content, I bring to you Simply Nam's second drop into the eye range – 'The Pro Cluster Lashes'! Crave natural, or dramatic? With Simply Nam's eye lashes you can achieve both, for we believe in making life easier by bringing to you one solution to two wants." quotes Namrata Soni, Founder of Simply Nam and Celebrity Makeup Artist
The Simply Nam Pro Cluster lashes are now available at www.simplynam.com at the price of INR 1599
About Simply Nam:
Designed in Scandinavia, with Indian women and our planet in mind, Simply Nam is an innovative beauty & cosmetic brand. All its products are developed and produced in close collaboration with the founder Namrata Soni, with over 20 years of experience working as a renowned makeup & beauty artist. The brand offers products that are 100% vegan, cruelty-free, clean, and are designed to suit your beauty routine both at home and on the go. It strives to incorporate standards of sustainable beauty in all its products and practices. Every decision is guided by a commitment towards creating a brand of the future that cares about people and the earth.