THIS NEW YEAR, UP YOUR STYLE GAME WITH 5 SCINTILLATING DIAMOND JEWELLERY LOOKS FOR 5 DIFFERENT OCCASIONS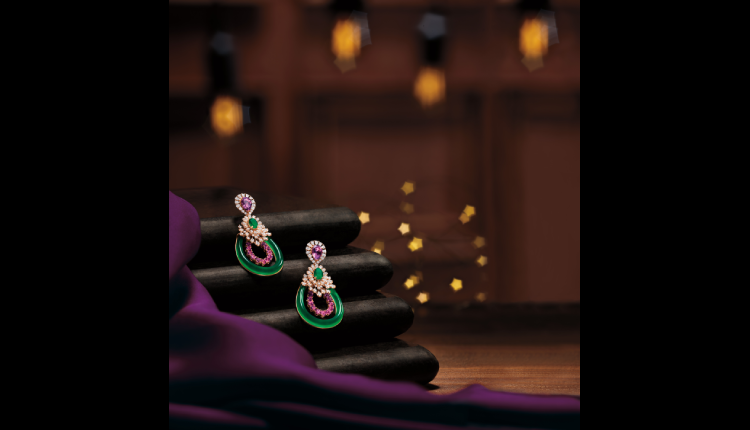 As we welcome the New Year with the spirit of joy, merriment and liberation. The get-togethers toasting to a bright future and wedding bells ringing in every corner, stand-out, shine and enhance the beauty of your persona with the addition of scintillating diamond jewellery pieces to your look. On this magical carnival of life with the ever-turning ferris wheel of emotions, you can discover joy in its many forms with one-of- a- kind cocktail jewellery that reflects your ecstasy. Stellar designs and sparkling colors, diamonds and gemstones are leading on the style statement for 2023. The bright spark and pure charm of diamonds are the perfect excuse to unleash your hidden style aficionado this year! We have got you covered with dazzling diamond jewellery trends that will add the right blend of glamour and luxury to your variety of outfits for different occasions.
Here are some stunning versatile cocktail jewellery trends to get all eyes fixed on your shine and splendour –
Classy cocktail rings to enhance your beauty at parties this year –
A key trend this season, the aptly named cocktail ring is back in style and is the perfect addition to any outfit that is simple, timeless and effortless. A very exquisite smart cocktail wear, this ring and stud set features an octagon cut pink opal set with briolette cut garnets. The unique cut of gemstones is enhanced by the clean usage of baguette diamonds. To add to the glam quotient for parties and welcoming the New Year with open arms, this precious jewellery piece is your personal reaffirmation of hopes, dreams and the bright things that the future will bring.
Prismatic pendants for Big Fat Indian wedding functions –
With the resurgence of minimalistic trends in weddings, diamond pendants are here to add a touch of grace and elegance to your wedding guest look. This pendant set strikes a beautiful balance between pastel pink and rich green color making it a very sophisticated yet ultra-modern piece of jewellery. It is crafted in 18kt gold with pear donut cut pink opal and green onyx. The delicate strand can be worn in multiple ways to compliment wedding outfits such as layered cascades to amp up the colours in your ensemble.
Statement cuff bangles for casual cocktails – Cuff bangles are an evergreen jewellery trend which reflect all shades of joy. Inspired from the starry glam of carnival pomp, the visual play brought about by the groove set diamonds on beads, use of gorgeous amethysts along with the fiery play of colours with opal, tourmaline and diamonds gives the jewellery a very fun and fresh look. To jazz up your casual cocktail outfits this season, have fun with an assortment of cuff bangles with vibrant gemstones and contrasting aesthetics and curate a look that's unique and speaks volumes about your personality.
Create unforgettable soiree looks with exquisite diamond earrings-Diamond earrings have their own old world charm, and with modern updates of coloured stones, brilliant & fancy-cut diamonds, they have become a classic for sophisticated evening soirees. This stunning earring featuring a very special cut green Onyx and luscious Amethysts along with diamonds is a colourful symphony of unique shapes and vibrant hues, a perfect match for any woman who exudes poise and finesse.
Sparkling studs to complement fancy luncheons – Diamond studs are here for the effortless yet chic look for your luncheon outings. The visual play brought about by the prong set round diamonds, trillion cut garnets and bar set amethysts, blue topaz baguettes gives the jewellery an elegant and classy look. The fiery play of color in the centre opal adds to the uniqueness of the piece. This pleasant combination in the stud earring is perfect for a day that you spend with the people you love, doing the things that make you the happiest. Complete your look with a pair of dazzling diamond studded studs for a look that's classy and glamorous for a perfect day out!
This New Year, it's time to dazzle your way to shining, sparkling days and nights with stunning jewellery designs from Tanishq's latest diamond jewellery collections. It's time to follow some striking fashion jewellery trends to maintain a fine balance between Fashion, Art and Elegance.