Young looking skin
Exfoliates:
Detoxifies Skin:
Fights Acne:
Skin Lightening Agent: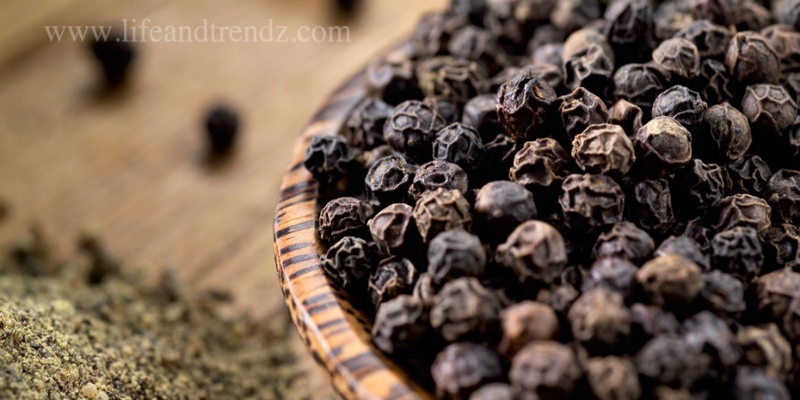 Blackpepper your way to Beautiful Skin!
This spice is a powerhouse of antioxidants. Below is how you can put it to good use.
Young looking skin:
Black pepper aids fine lines, wrinkles and dark spots. Including it in your daily diet eliminates the premature onset signs of aging.
Exfoliates:
You can crush some black pepper and use along with curd as a natural exfoliating agent.
Detoxifies Skin:
Black pepper improves circulation levels and thus, makes sure that your skin is replenished with essential oxygen and nutrients.
Fights Acne:
These spice balls are loaded with natural anti-bacterial and anti-inflammatory properties, thus can be used regularly by those who are prone to acne and pimple troubles.
Skin Lightening Agent:
For those who are looking for natural skin lightening agent – Mix finely powdered black pepper with honey often to get a radiant complexion.
Besides mentioned above beauty, if you have anything to add, feel free to comment below. We'll be glad to know.