Address: Foodhall@Linking Road,
Plot No.106, Linking Road,
Santacruz – West Mumbai,
Maharashtra 400054
Time: 8:30am – 10:00pm
For home delivery, call or WhatsApp us on: 7400444528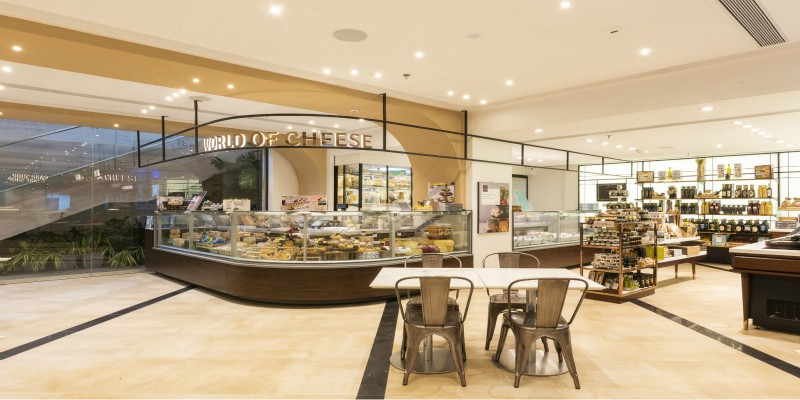 Father's Day is on Sunday, June 16, 2019, which is also when the highly-anticipated India-Pakistan World Cup cricket match will be live screened. What better way to celebrate Dad than by taking him for a live screening of this exciting match?  The Cafe by Foodhall (Linking Road branch) is all set to celebrate Dad, while encouraging you to support our Men in Blue!
This Sunday, Head to the Cafe by Foodhall at Linking Road to catch the live screening of the Indian-Pakistan Match in the ongoing World Cup and relax with your father over some chilled beers and delicious bites. Foodhall will be offering one complimentary beer to every dad at the Café, on Father's Day
As you enjoy the day unwinding with the family, you can choose from a variety of food options from Wraps, Sushi, Bento Boxes, Buddha Bowls to Tempura prepared using the freshest of ingredients by culinary experts at the cafe. Select from an Italian Turkey Melt, Healthy Granola Bowls, Kung Pao Bowls to Sushi's and Tempura rolls. End your meal on a sweet note with a selection of delectable desserts such as Kaffir Lime Cheesecake, Orange Tres Leches, Pistachio Raspberry Panacotta and Nutella Tiramisu.
Head to the Café at Foodhall (Linking Road) on Father's Day and spend the day treating the unsung hero of your life!