Copyright infringement? Dhanteras photograph on Narendra Modi's Facebook angers photographer
PM Narendra Modi has run into controversy over a Facebook post on his official account. Modi's Facebook account has allegedly used a photograph of a US-based photographer, Bimal Nepal, to wish people on Dhanteras. 
But surely that is not a problem? The issue is that the photograph has been allegedly used without taking permission from the photographer. At least, this is what Bimal Nepal claims.
Bimal Nepal has apparently worked for the National Geographic and Harvard Media among others. Although slightly modified from the original photo, the photo post read: "Greetings on Dhanteras. May Lord Dhanvantari bless us with prosperity, joy and good health."
Unhappy with the use of his photograph, Nepal wrote a message on his Facebook page saying he was honoured, but was concerned that neither his permission was sought not credit attributed to him. Then he uploaded the original photo on the social network, comparing and contrasting it with the one used by Modi.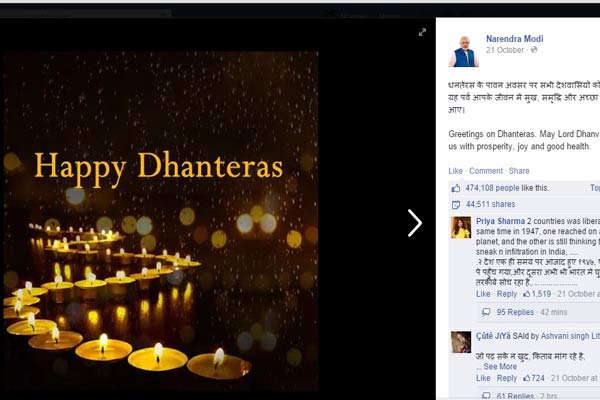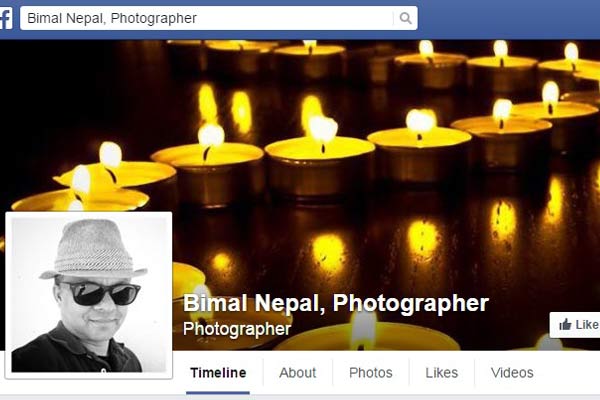 Nepal said: "This photograph has been used by Indian Prime Minister Narendra Modi in his Facebook page. I shot this photo in my dining room last year with the help of my daughter Abina. She set up the candle lights on Diwali in our home in Cambridge Massachusetts. I am truly honored! My greatest question and concern is – there is no credit for the photographer?! What will happen so called copyright issue? He did not ask for the permission. Any suggestion?"
It remains to be seen whether this issue catches the public attention, and whether PM Modi or his office responds to it in any way.