Divulge the scenic wonders of Tannersville
Divulge the scenic wonders of Tannersville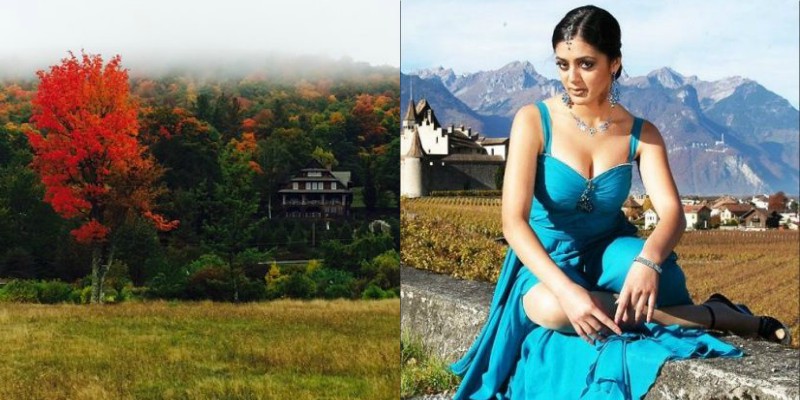 Divulge the scenic wonders of Tannersville! "Travel doesn't become an Adventure until you leave yourself behind."-Marty Rubin
The picturesque village called Tannersville is located at Pocono Township in Pennsylvania. It is merely situated on the Great Northern Catskill Mountains of the Upper Hudson Valley. This must be an awe-inspiring place for you to spend time with your family and friends and enjoy your pastoral place. It offers stupendous views and pristine fresh breeze. Tannersville propounds with beauty, complete privacy and small-town appeal, which is only one hour drive to Albany and also two hours drive to Manhattan. If you really want to head to the town, Tannersville, it is just a short trip from the city.  The village is otherwise known as "painted village in the sky" and this idyllic village will be embedded with a number of free amenities at Rip Van Winkle Lake Park which also includes Children's playground, skate park, handball court, volleyball court, basketball court, and disc golf. It also provides a wide variety of scenic beauty and other attractive activities for you to enjoy at this hamlet.
Top 4 attractive places to visit in this picturesque village:
MOUNTAIN TOP ARBORETUM: The Mountain Top Arboretum proffers a natural sanctuary for every nature's devotees. It is a public garden in the Catskill Mountains which is totally dedicated to displaying the managing the native plant communities of the Northeastern US. In addition to it, the collection of cold-hardy native and exotic trees is seen displaying at this place. It is purely a gateway for the education, research, and merriment for the spectators with its historic Catskills landscape. The 178 acres of the place provides a number of natural plant collections, natural meadows, wetlands, forest and Devonian bedrock and this will be perfectly an eye feast for the visitors who are passionate towards horticulture, birding, geology, local craftsmanship, hiking and snowshoeing as well.
TWIN PEAKS: How about you having snacks after all the sports adventures at Tannersville? Twin Peaks Coffee and Donuts in Tannersville is owned by Susan Kleinfelder along with lifelong Tannersville resident Charlene Holdridge and their husbands John Kleinfelder and Ron Holdridge. They serve you with traditional donuts with special flavours also added with toppings. As of now, their special flavours feature holiday favourites like eggnog and gingerbread. The long term snack survives in the menu is a delicious caramel glaze topped with sautéed apples. Yet another popular choice is that Samoa donut which based on the famous Girl Scout Cookies. You can try all these mouthwatering snacks after your high spirited sports.
MAIN STREET HISTORIC DISTRICT: Tannersville Main Street Historic District is known to be a national historic district located in New York. This historic district contains 70 contributing buildings and it was listed on the National Register of Historic places in 2008. The local artist's "PAINT PROJECT" has attracted the tourists and village businesses are organized in the renovated buildings which are breathtaking with its pastel painting colours. Take a historical walk through the colourful pathway.
DEER MOUNTAIN INN: The hiking to the Deer Mountain in Rocky Mountain National Park is one of the most popular destinations in the park. It is better for you to reach this place early to avoid the crowds. Deer Mountain Inn is found located above Tannersville and it proffers with elated dining and comfortable accommodations rooted with tradition and luxury. This profound inn serves with Multi-Course Chef Tasting Menu and an a la Carte Inn Menu in the Bar and Lounge. This pastoral inn includes six unique rooms and two private cottages. How about you spending relaxed time at an inn above the hills surrounded with a greeny atmosphere? Check out this inn at Tannersville.
A perfect place for you to jump into the picturesque experience along with your family and friends!
Plan an idyllic trip to Tannersville!