After the experimental Green Curry cake, catch Depinder ace the lip smacking South Indian dish – Chicken 65 on MasterChef Australia S13 streaming on Disney+ Hotstar Premium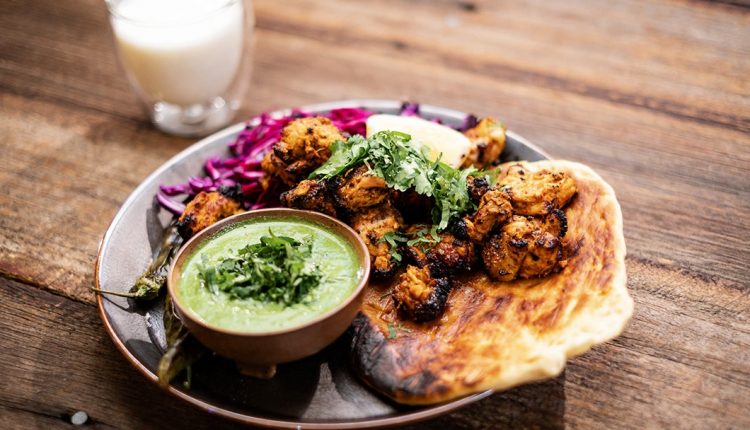 ~Made to perfection Depinder's desi tadka on her sizzling Chicken 65 won over the judges with her latest dish in MasterChef Australia S13, New Episodes release only on Disney+ Hotstar Premium~
As the competition gets tighter and more intense, MasterChef Australia S13, streaming on Disney+ Hotstar Premium, is currently witnessing a culinary battle between the top 10 contestants of the season. Keeping the season's flavor alive, the home cooks continue to surprise the judges by taking the challenges head-on and taste first. Winning over the judges' palates with her desi-touch, Depinder is undoubtedly among the season's strongest contenders.
Speaking about what inspires her to create her showstopper dishes using strong Indian flavors, she says, "I have showcased my Indian heritage during several challenges throughout the contest and hopefully this has elevated Indian cuisine in Australia even more." But that's not all she is good at, kicking the competition a notch higher, Depinder's latest dishes i.e French Choux Pastry and Chicken 65 Fried Noodles have  left the judges in awe of her talents throughout the season and fans cannot wait for what's next to come! Here's some of the chef's best dishes so far:
French Choux Pastry:
Depinder whipped up the French Choux Pastry with a dash of chocolate sable and chocolate cremeux with raspberry compote. As fancy as the dish sounds, this makes for a perfect dessert to treat yourself with. Making it to utter perfection, Depinder left the judges bowled over by this delicious mouth-watering dessert.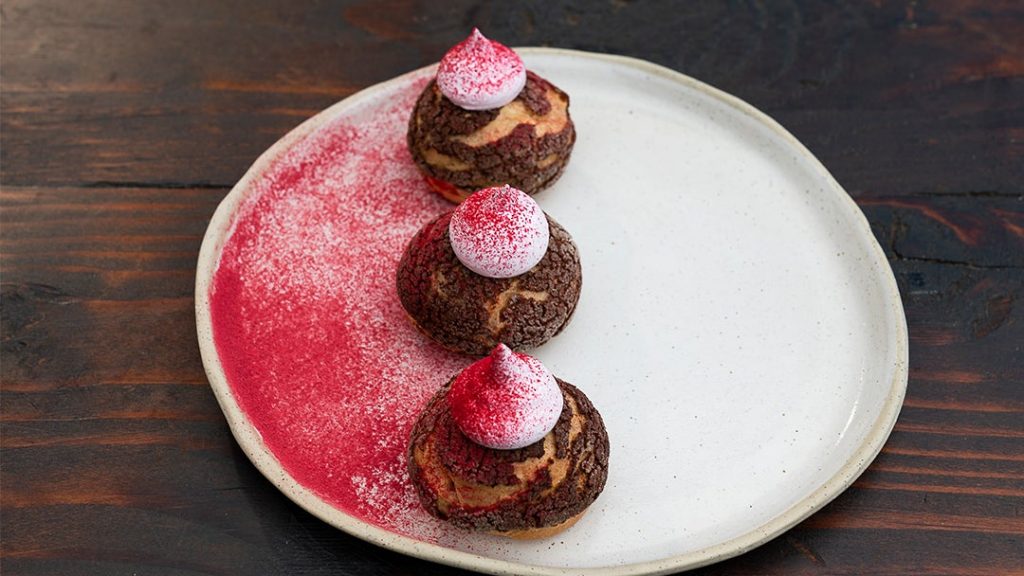 Chicken 65 Fried Noodles:
Known to create unusual yet absolutely fascinating culinary creations, Depinder nailed the recent cook off with a beautiful fusion dish i.e Chicken 65 Fried Noodles. A popular South Indian dish, Chicken 65 is a deep fried spicy delicacy made with rice flour and corn flour, but she gave this dish a mind blowing spin by preparing this with instant noodles. This perfect amalgamation of South Indian and Oriental cuisine on one plate was an instant hit. Super Impressed by this unique dish, celebrity chef judge Jock Zonfrillo said, "That is right up there with the best fried chicken that I could ever imagine eating."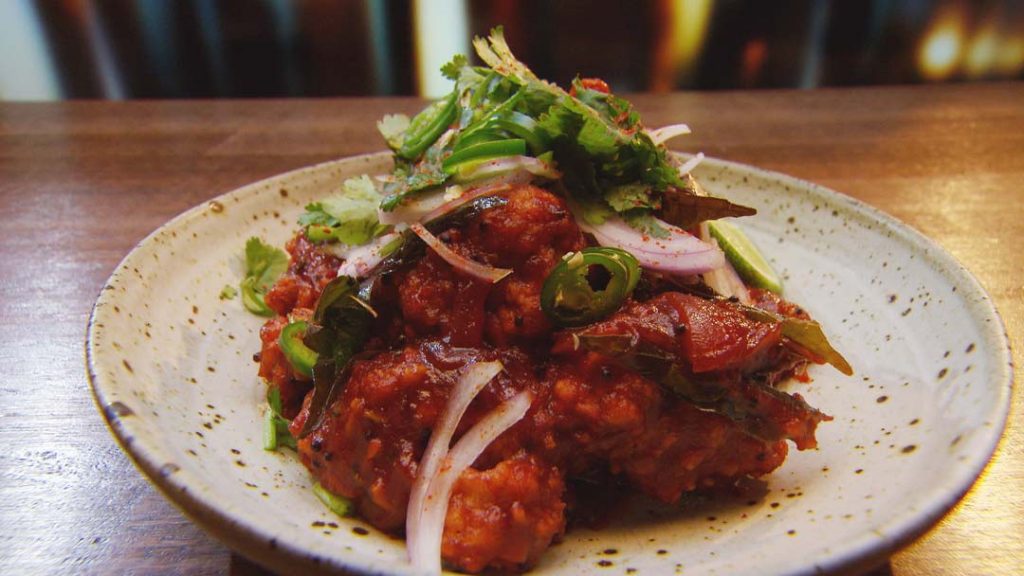 Mille-Feuille with Chilli Chocolate, Orange, Raspberries:
Depinder is not one to shy away from a spectacular French pastry; adding to her list of incredible culinary delights, the pharmacist – home chef, created a sinful citrusy, chilli chocolate as a creative take on the popular mille-feuille dessert which was an absolute show stopper.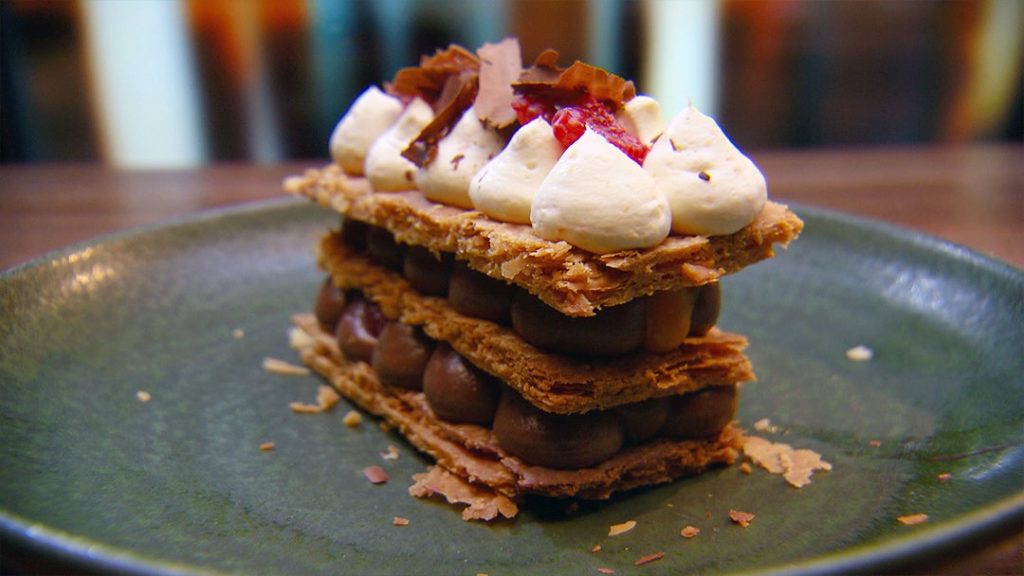 Prawn Moilee with Coriander Rice and Peanut Salsa:
The culinarian once again left an indelible impression on the judges with her Prawn Moilee – succulent prawns along with a flavorful coriander infused rice, and a mouthwatering peanut salsa that the judges couldn't stop tasting. The chef was bestowed with the highest praise for the dish – maintaining her as one of the best cooks of the season.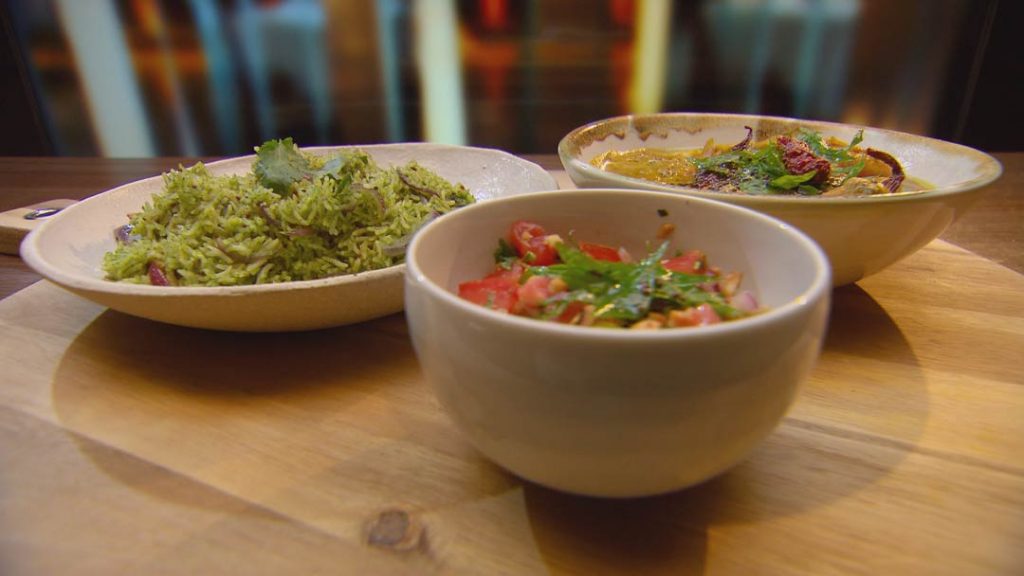 Tandoori Chicken with Flame Grilled Naan and Smoked Lassi:
The Original Desi flavors in Chicken made Depinder a sure shot favorite of the season. Heroed by an intensely flavored tandoori chicken and paired with some pillowy naans and a glass of smoked lassi – This dish is one that will settle in really well as the perfect comfort food which the judges were absolutely in delight of.
Catch Depinder ace the game with her next dish on MasterChef Australia S13, only on Disney+ Hotstar Premium