ALTBalaji and MX Player's Puncch Beat 2 beats Hungama 2 to become the most-watched digital content of the week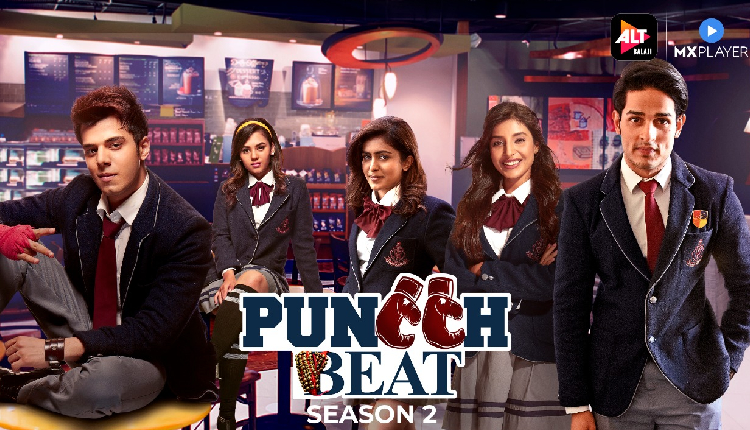 ALTBalaji and MX Player's youth drama Puncch Beat 2 is continuing to shine as it is set to complete its one month. While other digital shows fizzle after a week or two of their release, Puncch Beat 2 is still ruling the roost. Ormax Media released a report that revealed the Top 5 Streaming Indian shows/movies of the week based on the viewership, which estimates from July 19 – July 25. And guess what! ALTBalaji and MX player's Puncch Beat 2 ranked second in the list. Farhan Akhtar-starrer Toofan takes the first spot as it raked 8.4M view. With a staggering viewership of 3.5M, Puncch Beat 2 took the second spot. Interestingly, Puncch Beat 2 beat the much-touted and anticipated Hungama 2, as the latter took the third rank in the list with 3.4M views.
This clearly means the audience is obsessed with Puncch Beat 2, and it has proven worth all the anticipation built around the season. Without any further doubt, the show can be tagged as a digital blockbuster. The show has become a massive success for ALTBalaji and MX Player, just like its season 1, which revolved around boxing and dancing.
The second season is essentially a college drama with a murder mystery interlaced within. The critics widely appreciated the show for its cinematography, production design and gripping storyline. In addition, reviewers lauded the writing of the show by calling it to grip. The fighting scenes between Rahat and Ranbir were also lauded.
It stars Priyank Sharma, Siddharth Sharma, Khushi Joshi, Harshita Gaur, Samyuktha Hegde, Kajol Tyagi, Nikhil Bhambri, Samir Soni, Niki Aneja Walia, and others.
Watch Puncch Beat 2 on the ALTBalaji and MX Player app right away!