ALTBalaji's Pavitra Rishta Director Nandita Mehra goes above and beyond to recreate the magic with 'Pavitra Rishta- It's Never Too Late!'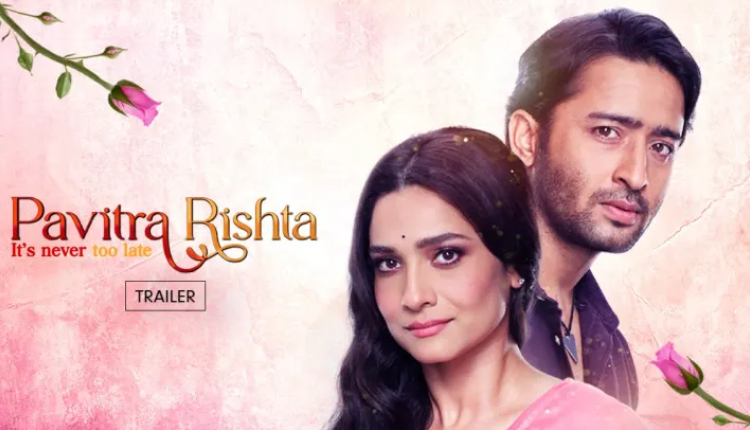 In the process of hitting the restart button of life amidst the chaos of the pandemic, it's always important to keep yourself entertained, and what better than having a 'Pavitra Rishta' like experience at home on India's homegrown OTT giant, 'ALTBalaji'.
'Pavitra Rishta', which is now streaming on 'ALTBalaji', is already winning hearts. All the hard work and the rough shooting days are finally giving the desired results. There's no stone left unturned in creating the magical love story of Archana and Manav in a middle-class setting, played by actress Ankita Lokhande and actor Shaheer Sheikh respectively. You will find yourselves coming across an extraordinary love story in the very ordinary lives of Manav and Archana on the show, and this has only been made possible through the brilliant artists working both on and off the screens. An actor is responsible for bringing the character to life. Still, a director is birthing the story altogether and 'Pavitra Rishta' director Nandita Mehra has given her all to recreate the magic of the previous hit show.
In a conversation about the show, director Nandita Mehra mentioned, ''Pavitra Rishta' has always been special to everyone. When I say everyone, I speak for the audiences as well as the people from our fraternity. So when asked to direct it, I happily accepted to be a part without an ounce of doubt. 'ALTBalaji's' team and Ekta Ma'am have been so warm to everyone that it rarely felt like we were working. It was always a fun place to be in; with us brainstorming about where and what we could do better with regards to our art and craft simply putting forth the best possible experience for our viewers."
She also added, "The expectations that one has from a show like 'Pavitra Rishta' is always high. So, we were not expecting anything less than the best for Pavitra Rishta, and it is what we had tried to put out. Looking at how everything has turned out and the kind of love that the show has been fortunate enough to receive, it looks like we have done a decent job with the show, which brings me immense pleasure."
'Pavitra Rishta' might feel like a simple love story to create, but the hardship and the creative mind that has worked behind making it look so homely and effortless is just remarkable and is sure to keep you gasping for more. The show stars Shaheer Sheikh, Ankita Lokhande, Pooja Bhamrrah, Asheema Vardhan, Piyush Ranade, Randeep Rai and Usha Nadkarni in the primary roles with Nandita Mehra, brilliantly directing the iconic show 'Pavitra Rishta' for each and everyone to remember and cherish for years to come.
Watch 'Pavitra Rishta' now on 'ALTBalaji' today to be mesmerized by its goodness!