ALTBalaji's youth drama Puncch Beat 2 becomes the top digital show of the week along with Too Hot To Handle 2, Loki and others!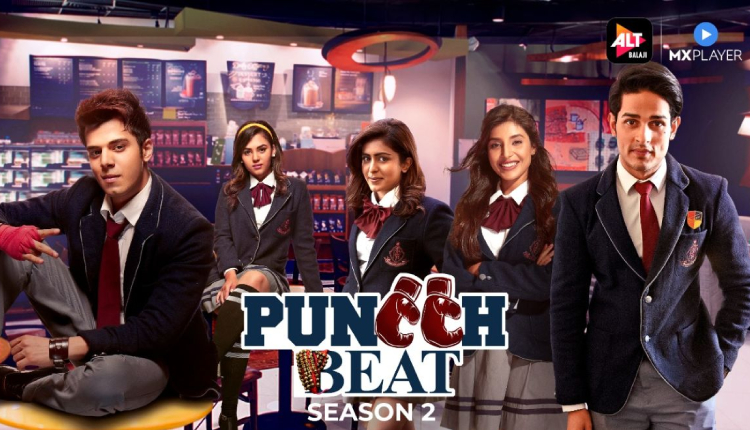 ALTBalaji's youth drama Puncch Beat 2 dropped on the streaming platform last Sunday. The show has been one of the highly anticipated ones of the year. And just within a week, the show is already becoming the talk of the town. The Indian original has already made it to the coveted list of Top 10 Movies and Shows on Indian OTT this week by a credible portal. Puncch Beat 2 grabbed the 8th spot in the list of top 10. What makes this a huge accomplishment is that the other shows on the list comprise Netflix's insanely popular Too Hot To Handle 2 and Loki from the Marvel Cinematic Universe. Both the shows grab the fourth and fifth spot, respectively. The first slot is taken by Ray, an anthology based on Satyajit Ray's works.
The first season of the ALTBalaji's show was  highly popular and was a huge success amongst the youth. The show is currently receiving rave reviews for its terrific season two. And it won't be wrong to say that the young crowd is going gaga over the show. Puncch Beat 2 has all the elements to become what is a sure-shot blockbuster. It has music, mystery and a lot of masalas. The show brings back popular characters from its debut season. The brooding rivalry between Rahat and Ranbir played by Priyank Sharma and Siddharth Sharma, will witness its peak and probably a conclusion. Then there are changing dynamics between the other batchmates in Rosewood High after last year's events that take centre stage in the second season.
Puncch Beat 2 is the sequel to the hit youth boxing drama Puncch Beat, that released in 2019. The ALTBalaji show centers around college, teen drama and also a murder mystery this year. The second season stars Priyank Sharma, Siddharth Sharma, Khushi Joshi, Harshita Gaur, Samyuktha Hegde, Kajol Tyagi, Nikhil Bhambri, Samir Soni, Niki Aneja Walia, and others.
The show is streaming on ALTBalaji. Go and binge-watch the 13 episodes from the second season on the ALTBalaji app.