Amazon miniTV launches the trailer of Case Toh Banta Hai with lead cast Riteish Deshmukh and Varun Sharma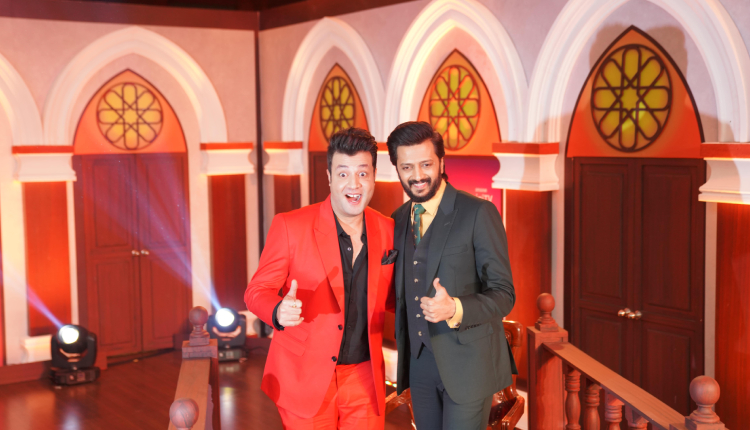 The excitement ahead of the release of Case Toh Banta Hai went up a notch as Amazon miniTV unveiled the trailer of their latest offering Case Toh Banta Hai. The trailer of India's first courtroom comedy was launched in Mumbai in the presence of the cast and creators of the show including Riteish Deshmukh, Varun Sharma, Paritosh Tripathi, Gopal Dutt, Monica Murthy, Girish Prabhu – Head of Amazon Advertising, Deepak Dhar- CEO, Banijay Asia and Director Sajid Samji.
Case Toh Banta Hai is one-of-a-kind weekly comedy show where Riteish and Varun play the role of public prosecutor and defense lawyer, while Kusha plays the judge who decides the fate of the biggest celebrities from Bollywood such as Varun Dhawan, Kareena Kapoor Khan, Karan Johar, Sara Ali Khan, Anil Kapoor, Rohit Shetty and Badshah. The comedy show will stream on Amazon miniTV for absolutely free – on the Amazon shopping app and Fire TV starting 29 July.