Ananya Khare seeks inspiration from veteran actress Bindu Desai for her upcoming role as Jwala Devi in 'Lakshmi Ghar Aayi'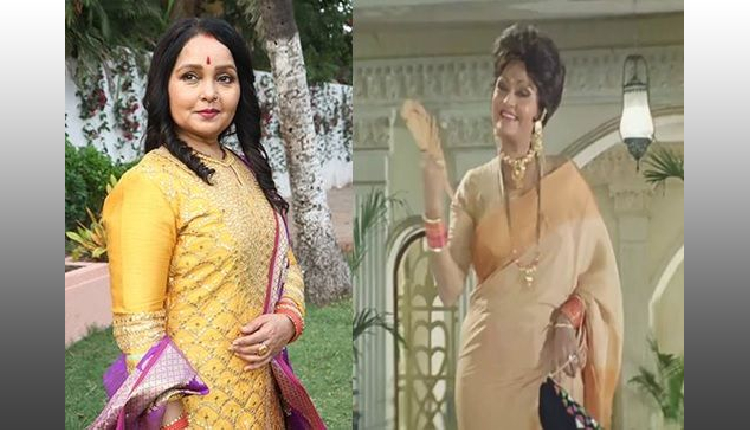 Star Bharat is all set to launch a new show 'Lakshmi Ghar Aayi' starring Ananya Khare, Simran Pareenja and Akshit Sukhija in lead roles. The show will take a fresh approach to the long-standing dowry system in India. Ananya Khare as Jwala Devi showcases traits of a materialistic mother-in-law and her seeking inspiration from legendary actor Bindu Ji sets a perfect example for her on-screen character.
Ananya Khare, who's known for her work in films like Devdas, Chandni Bar, and several TV shows, will be playing a mother who wants to get her son married so she can receive a handsome dowry. When asked about how she has been preparing for her role, Ananya mentions that she has been watching a lot of old movies.
Commenting on the same Ananya Khare, who is gearing up to make a comeback, says "Bindu ji is an actor I really admire. When I was approached to essay the role of Jwala Devi, in Lakshmi Ghar Aayi, I drew inspiration from her various performance in the movies. Bindu Ji's roles in films like Hero, Alag Alag, Biwi Ho To Aisi, Hum Aapke Hain Koun and Kishen Kanhaiya among others established her as the unmerciful and cruel mother-in-law and the way she brought to life the nuances of a shrewd & ruthless mother in law was simply amazing. The nuances, vulnerabilities, strengths all were captured and performed so well by Bindu Ji. It made the character so real and believable. My role gives me more room to experiment.  I aspire to revisit her personas and bring them back to life. They are a guiding light for me to develop my character. I am trying to adapt and combine traits from her roles throughout the years, so Jwala is going to be one fierce saas! I hope viewers will connect with the varied emotions seen in the show and continue to shower me with their love as I embark on this new journey as Jwala Devi."
Produced by Shakuntalam Telefilms the show features many popular actors in pivotal roles.
Lakshmi Ghar Aayi to hit television screens from 5th July at 8:00 pm only on Star Bharat