"Apoorva and I bonded well, our comfort level off screen got translated on screen," says Ankush Bahuguna on being paired alongside Apoorva Arora in Amazon miniTV's short film Badboli Bhavna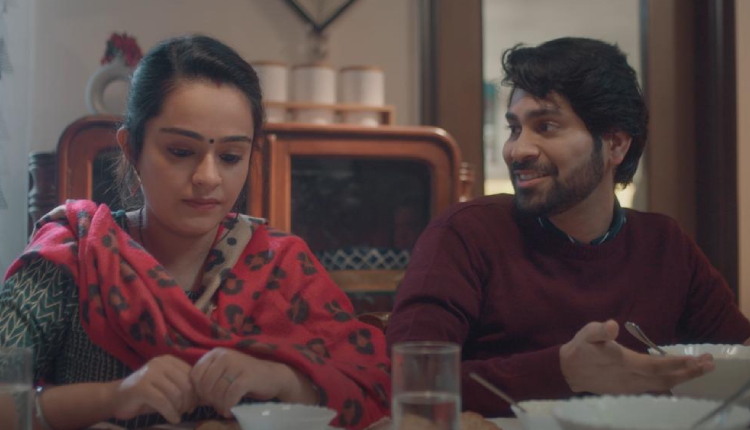 In today's day and age, there are two sets of people – the one's who layout their daily routine across their social media and the other group is totally aloof and digitally introvert. Amazon miniTV's latest short film Badboli Bhavna narrates the story of the chirpy Bhavna (Apoorva Arora) and Sankalp (Ankush Bahuguna), a couple who are poles apart owing to their social media lifestyle. The short film traces their journey of love and relationship oscillating between the real and reel worlds, a confusion many would connect with. Probably the reason why since its release, the Pranjal Dua directorial has been garnering rave reviews from the critics and winning hearts of the viewers. Enjoying all the love coming their way, Ankush and Apoorva, speak about their experiences of being part of this project.
"Unlike me, Apoorva has done a lot of acting projects. So, I was nervous being paired alongside her in the film and also didn't want to look under confident/nervous in front of her or let the camera capture any sort of discomfort between us since we were playing a married couple. Fortunately, we bonded well and had a comfort level off screen that got translated on screen. The fact that I had started my career as a writer, it was very difficult to read a script and not give my inputs on it. And, I was thinking whether the director would be okay with me bringing myself to the character. Thankfully, we got Pranjal, and he was quite cool, so the shoot went smoothly. I am grateful for this opportunity and for getting to work with a director like him," says Ankush Bahuguna about the experience of working on the project.
Apoorva Arora too shares having a lot of fun filming this Badboli Bhavna. "From the very first day I noticed that Ankush had come prepared. He was ready with his questions and was very receptive. Being a female actor in this industry it's great to have a co-actor who is open and respectful of the fact that you have an opinion to give. In fact, we were always discussing and taking each other's recommendations, suggestions and even feedback in order to make the scenes look perfect. We were driven towards making a good film from the start. So, it was absolutely good vibes with Ankush. There was never a dull movement with him around on the set. Our director, Pranjal Dua was constantly showing us the way and just left us to do it ourselves, which was quite an interesting approach that did help us," she adds.
Directed by Pranjal Dua and featuring talented actors like Ankush Bahuguna and Apoorva Arora, Badboli Bhavna is streaming now on Amazon miniTV for free! Watch it now!