Are you a lover of all thing's food and kitchen? Zee Café brings Jamie and Jimmy's Food Fight Club to you!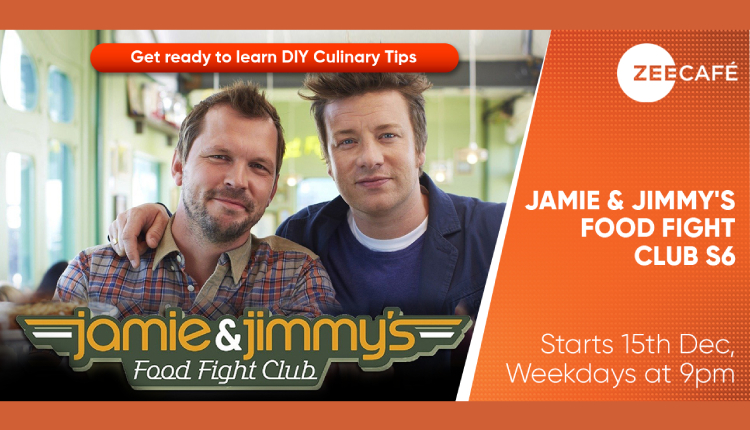 Zee Café is known to bring quality content in the form of movies and TV series to Indian audiences. The channel is now bringing Jamie & Jimmy's Food Fight Club S6 starting Thursday, 15th December at 9 am. The show features Jamie Oliver and Jimmy Doherty who prepare an array of recipes, share DIY culinary tricks, and interact with celebrity guests and prepare their favourite dishes.
The duo will be seen hitting the road to tackle food issues that are important to them and campaigning to get a person eating better. The series is an extremely engaging watch for bona fide foodies and makes for a perfect getaway to the world of yummy dishes and mouth-watering recipes.
Watch Jamie & Jimmy's Food Fight Club S6 on weekdays starting this Thursday, 15th December at 9 am