Ayush Mehra and Barkha Singh reveal how their popular series Please Find Attached started as an experiment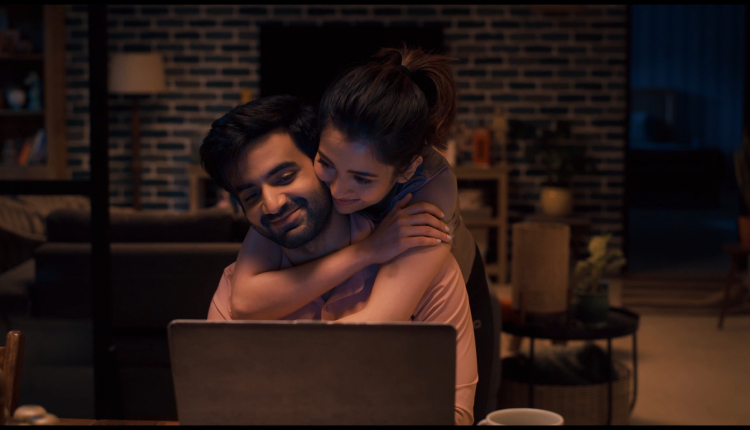 The recently-released series on Amazon miniTV – Amazon's free video streaming service, Please Find Attached Season 3, has been winning hearts of the viewers since its premiere, all thanks to its interesting concept and the heartwarming story. Starring Ayush Mehra and Barkha Singh as Shaurya and Sanya, Season 3 showcases how the couple prioritizes their relationship and attempts to create work-life balance. Barkha and Ayush began this journey together back in 2019. With the first two seasons, the series received immense adulation from viewers and climbed the ladders of success with Season 3 releasing on Amazon miniTV.
Talking about the series, Ayush Mehra said, "We started off Please Find Attached as an experiment, the writers adapted changes according to us. I remember we used to sit for 3-4 hours changing lines as to how we would say it, how it should be delivered. Even the character names, Shaurya, and Sanya, were not finalized, we came up with the names. Of course, the writers are phenomenal, but they are accepting of changes because it is a show that has grown together with everyone. We understand the DNA of it, so as long as we play around, it is great. I feel I get too invested. If it's material, I like to make it my own."
Tracing the journey, Barkha expressed, "Please Find Attached is very close to my heart because it is a show that we've been most involved in developing. From an experimental 3-episode season to a show which has its premiere, it feels phenomenal. It obviously depicts the journey of the characters, but it also shows the journey of Ayush and me as actors. More importantly, the audience has also grown with us, a lot of them were in school when Season 1 was released, and now they're in college. I feel like a proud parent with this holistic development of the show."
Are you trying to figure out how to maintain work-life balance, just like Shaurya and Sanya? If yes, don't miss out watching Please Find Attached Season 3 with a fresh episode releasing every Wednesday for free on Amazon miniTV within the Amazon shopping app and on Fire TV.