Christoph Waltz brings his Oscar-Winning persona to Prime Video's The Consultant, a dark satire on sociopathic management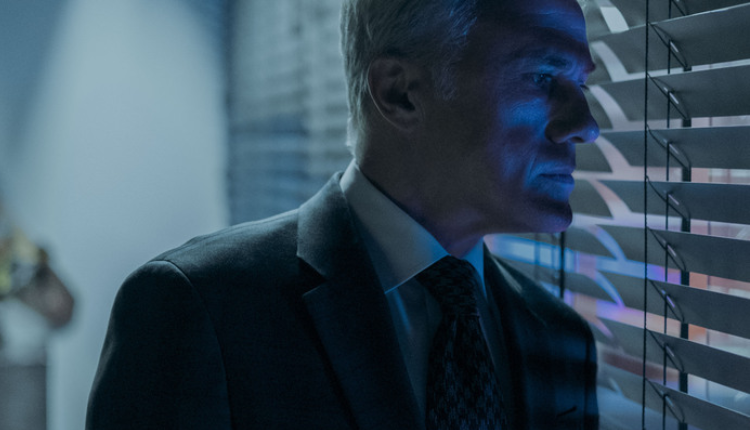 Two-time Oscar-winning actor Christoph Waltz stars in Prime Video's upcoming dark comedy thriller series The Consultant. The actor plays the role of Regus Patoff, an unsettling Consultant hired by an app-based gaming company CompWare, where he showcases his sociopathic management style. The story unfolds into bizarre growth tactics from this calculative and highly manipulative consultant. Christoph Waltz wears multiple hats in the film as an executive producer and an actor, giving away the least of the plot and displaying immense faith in his on-screen characteristics, leaving the audience in anticipatory suspense. Directed by Matt Shakman, The Consultant promises a nail-biting drama with the action confined to the walls of an office.
As an executive producer, Waltz keeps fans on the edge of their seats as he keeps the mystery about his character Regus, leaving them yearning for more. "I am uniquely privileged to not have to describe the character because I can play it. I can show you," he said. "And what is it that I show you? Do you think it's important to show you what I think about this character? It is important to show you what you think about that character," he added, leaving the character's interpretation open to the audience.
Christoph also shed some light on his belief in justifying the writer's vision with his portrayals, "I make it a point that the writer is the writer because to tell the writer what to write (if I'm not the producer) is shooting myself in the foot. Because I want to know what he's coming up with so I can try to execute that."
The Consultant is created by Amazon Studios and MGM Television and produced by Christoph Waltz, Matt Shakman, Tony Basgallop, Steve stark, Andrew Mittman, and Kai Dolbashian. A Dark Comedy thriller – set to stream exclusively on Prime Video from 24 February in 240+ countries and territories worldwide.