COLORS' 'Dance Deewane' star studded weekend with Sonakshi Sinha, Raashi Sood, Amaal Mallik and Jasmin Bhasin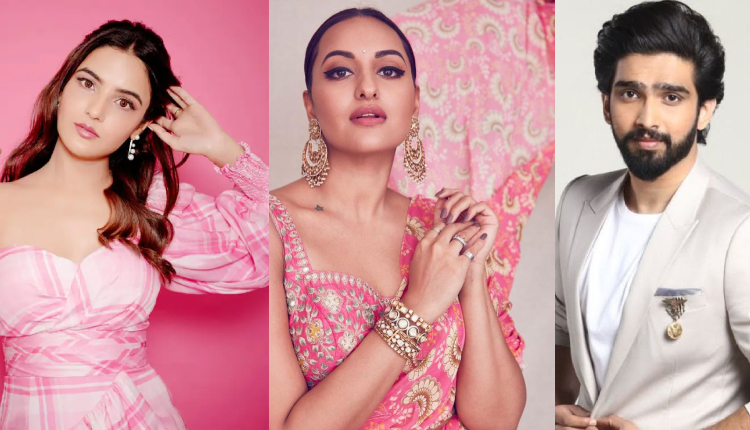 As we are moving close to the finale of COLORS' 'Dance Deewane, the competition is going to another level and so is the entertainment. Contestants are showcasing their best performances to impress the audiences and judges. To motivate the contestants some of the most celebrated artists will grace the Dance Deewane stage this weekend. Sonakshi Sinha and Raashi Sood will grace the stage on Saturday and on Sunday Amaal Mallik will mesmerize everyone with his captivating voice with the diva Jasmin Bhasin.
Winning hearts with her cuteness and mind-blowing hip-hop dance moves, first-generation contestant Gunjan will perform at Tamanchey Pe Disco. Seeing the performance, Sonakshi Sinha will join Gunjan on stage in her signature pelvic move and will give her a tight hug. After the second-generation contestant Piyush and Rupesh's fabulous performance, Rupesh will play the guitar while versatile singer Raashi Sood will sing Tere Mast Mast Do Nain and Piyush slyly will go and ask Sonakshi for a dance.
First-generation contestants Somansh and Akash will perform on Sunday and win the hearts of judges Madhuri Dixit, Tushar Kalia, Dharmesh Yolande as well as guests Amaal Malik and Jasmin Bhasin. Our talented little boy Somansh will enact the famous Kuch Kuch Hota Hai scene with Jasmin Bhasin. Amaal and Jasmin will also play a Rasgulla game where they will stuff their mouth with the sweet and speak and will turn into a laughing riot.
COLORS' 'Dance Deewane' is truly a stage for entertainment and fun!
Catch a dhamakedaar weekend of COLORS' 'Dance Deewane', Saturday and Sunday at 8:00 pm only on COLORS