Divya Agarwal, Tanisstha Chaterjee, Samir Soni, Amey Wagh and others look fierce and powerful in another ensemble poster in ALTBalaji's upcoming web-series Cartel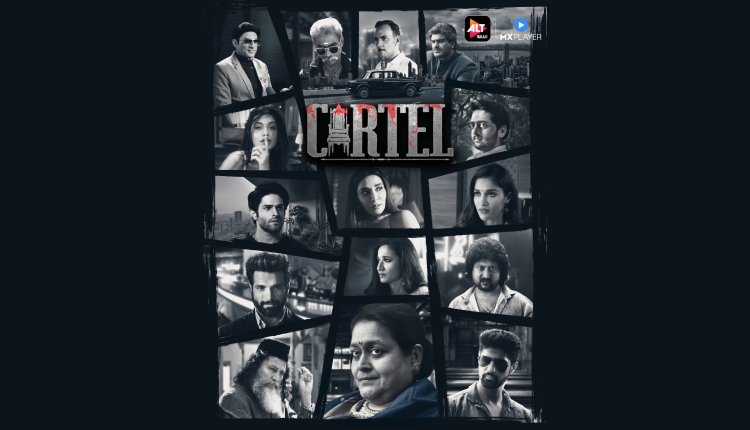 As fans continue to wait for ALTBalaji to drop the official Cartel trailer, the streaming giant has gone ahead and launched an ensemble poster featuring the all the important characters from the upcoming action drama. The first look of the poster was previously dropped with Supriya Pathak, Rithvik Dhanjani, Tanuj Virwani, Aditi Vasudev, Girija Oak, and Pranati Rai Prakash as members of the Angre family. Now the makers have dropped the second poster of other primary cast members in the world of CARTEL.
ALTBalaji took to their social media handles on Saturday, August 31, to release another poster for their highly anticipated series. And it'll be an understatement to say that the series is a multi-starrer as the poster witnesses most of the famous names. We see Supriya Pathak and her three descendants in the series – Rithvik Dhanjani, Tanuj Virwani, and Jitendra Joshi. The gorgeous Divya Agarwal looks stunning, while the popular Marathi actor Amey Wagh makes his presence felt with his stern look. The talented actors Mrinal Dutt, Samir Soni, and Tannishtha Chatterjee leave us intrigued with their looks
Check out the cast members from ALTBalaji's upcoming action-drama Cartel… While sharing the poster, the caption read, 'A city run by the Cartel but ruled by The Angres.'
Coming back to Cartel, the show is an action drama with its core set in a family. The show primarily revolves around The Angre family – The first family of Bombay and shows the power struggle amidst Crime Lords based in different city areas.
Produced by Balaji Telefilms, the show has a stellar cast comprising Supriya Pathak, Tanuj Virwani, Jitendra Joshi, Rithvik Dhanjani, Pranati Rai Prakash, Divya Agarwal, Girija Oak Godbole, Jitendra Joshi, Ameya Wagh, Monica Dogra, Vikram Kocchar, Vibhav Roy, Tanishtha Chaterjee, Sanaya Pithawala, Mayur More, Mrinal Dutt, Krishna Kaul, Aditi Vasudev, Kewal Dassani, Kannan Arunachalam, Sushrii Mishra, Anil George, and others.
Stay tuned to know more about the Angres, with the Cartel Trailer dropping on 1st of August and the show streaming from the 20th of August.