Dr. Oetker India and ET Money collaborate with Rusk Studios for the web series 'Kuch Love Jaisa' – a reflection of modern age relationship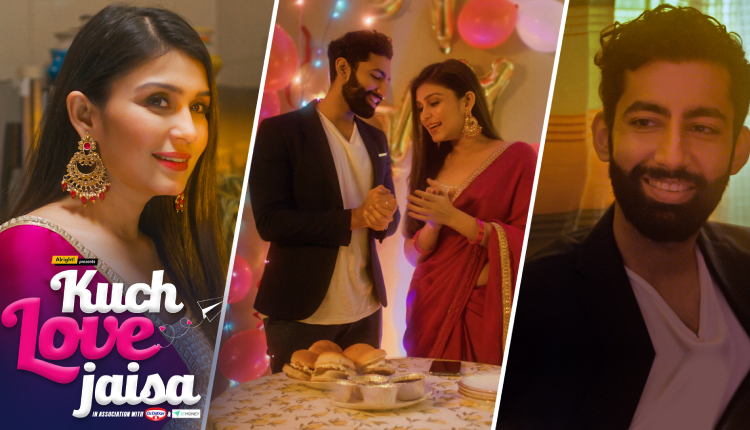 Dr Oetker India, the Indian arm of European food manufacturer Dr Oetker and ET Money, the fastest growing Fintech company in India has collaborated with Rusk Studios and Alright for their latest web series, 'Kuch Love Jaisa', featuring Aadar Malik, Simran Kaur Hundal and Badri Chavan. For better customer engagement and brand outreach, Video on Demand has become the number one choice for brands. The web series is being streamed on YouTube.
The intricacies of this four-part web series offer multiple avenues for relatable brand integrations. The series revolves around the lives of two single parents, who despite their busy lives, want to create homemade delicious and exciting daily meals for their kids. Dr Oetker India, with its range of tasty and convenient FunFoods Sauces & Spreads and Dr Oetker Waffles, Cakes & Toppings, is the perfect partner for this series because bringing people together and creating a taste of home is at the heart of everything they do. Dr Oetker's products are the kitchen partners of Kuch Love Jaisa's protagonists in this journey by helping provide taste and convenience in creating restaurant-style food at home.
ET Money's key solutions — Fund Report Card, Tax Saving Instruments and their platform that assists the user in understanding complex investment options and making the right investments in mutual funds — play a vital role in helping the protagonists of 'Kuch Love Jaisa' stay ahead of their finances.
Speaking on the occasion, Rusk Studio's Director of Sales, Rahul Arora, said, "We have been associated with ET money since last year and have been able to help the brand to establish its USPs through relatable brand integrations in our content and with the kind of content that we plan in the coming future we see a lot many associations happening between ET Money & Rusk Media. Dr Oetker, with its vast array of easy to use and delicious product offerings, was just the ideal collaborator for the show's storyline. Our protagonists, both single young parents, relied on Dr Oetker quality products to bring a smile to the faces of their families at mealtimes. We will be creating similar engaging content with these brands in the coming months."
Rusk Studios has been committed to anchoring a smart mix of relatable and romantic content and on-point brand integrations. In the upcoming months, Rusk Studios will be launching succeeding instalments to its flagship content: Couple Goals, Backpackers, Date With Senior- all centred around the love and the lives of Gen-Z and millennials.
Rusk Studio's Head of Revenue, Karanvir Sofat, said, "We are dedicated to model content that caters to the needs of today's generation and act as a bridge between brands and their audience by helping former foster connections with the latter. We are delighted to collaborate yet again with ET Money for the series and onboard Dr. Oetker for the first time with 'Kuch Love Jaisa'. It was a pleasure working with both organisations and we look forward to continuing to do so in the future."