'Feel Hai is my jump at entering a brand new flow' – Shares BADSHAH on the launch of His New Collaborative Single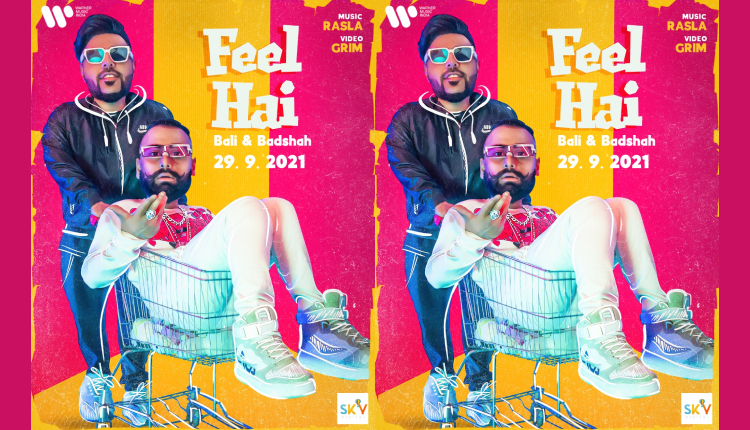 Bad Boy Shah a.ka. Badshah is back again with a groovy, upbeat number. Collaborating with Delhi's uniquely quirky Hip-Hop representative Bali, anthem-maker Badshah will soon launch their quick-witted riotous single "Feel Hai". Releasing on 29th September by Warner Music India the song is sure to hit your chill-out playlist and give you the 'feels'.
Badshah collaborates with rapper Bali again and this time for 'Feel Hai', which is a completely new break from Badshah's usual lyrical game in the hip hop scene. On the other hand, Bali will continue to make you smile with his sense of wit and dry humour. The music video embraces both Badshah and Bali's trademark chiller vibes and is shot against a quirky and poppy backdrop.
An elated Badshah shared, "Feel Hai" is a vibe. Bali is an incredibly unique artiste and Feel Hai is my jump at entering a brand new flow. Really looking forward to this one!'
Speaking on the launch an excited Bali quipped, 'Feel Hai is a laid back & chill track like no other. Badshah Bhai is doing something never seen before. This is definitely a sound for the masses. FEEL HAI BHAI FEEL HAI!
Don't forget to catch the song available on all streaming platforms from Wednesday, 29th September 2021. Get ready to groove on FEEL HAI!