&flix on its property Guns and Bullets brings all-time favourite action thrillers on your television screens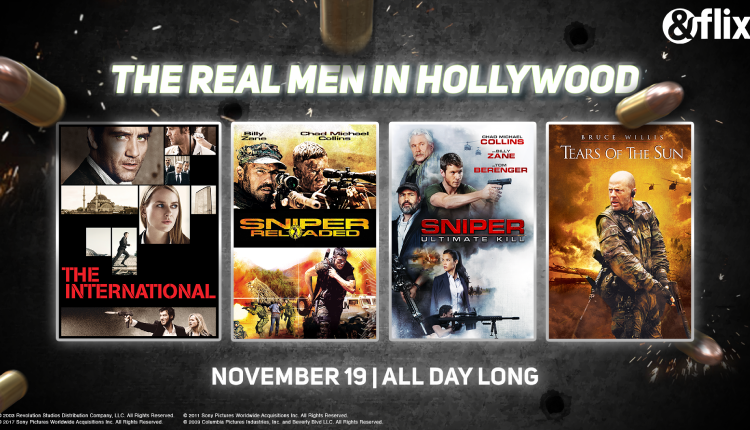 &flix is the go-to destination for cinema lovers across the country. The channel is known to bring world class films to the audiences' television screens. This Saturday, 19th November, through its property, Guns and Bullets, the channel is bringing action thrillers to the viewers. The binge will start at 7:30 am and include the most loved films such as Counterattack, Primal, 2 Guns, Sniper: Reloaded amongst others.
Starring Vincent Zhao, Counterattack revolves around the story of Lu Zi Ming a security expert who is hired to work at an oil and gas plant project bidding event. However, he is framed by several of the parties involved and finds himself a wanted man. In order to prove his innocence, Zi Ming must now devise the ultimate counterattack. Adding to the excitement, next in the lineup is the action thriller, Primal. It revolves around the wildlife in the Brazilian jungle caught by Frank incl. a 400 lbs. white jaguar. He ships it on the same ship as an arrested assassin. The assassin breaks free and frees the animals. The line- up also includes the all-time favorite Sniper: Reloaded. Directed by Claudio Fäh, the movie tells the story of the son of a renowned sniper who decides to track down the sniper that ambushed his squad when they were sent to rescue a white planter in the Congo. The line-up will also telecast Tears of the Sun, Sniper: Ultimate Kill, Machete and XXX: State of the Union.
Don't miss the binge of movies starting at 7:30 am on 19th November, only on &flix