Here's how the team of ALTBalaji & MX Gold's Girgit tackled landslides while shooting for the show in Himachal Pradesh!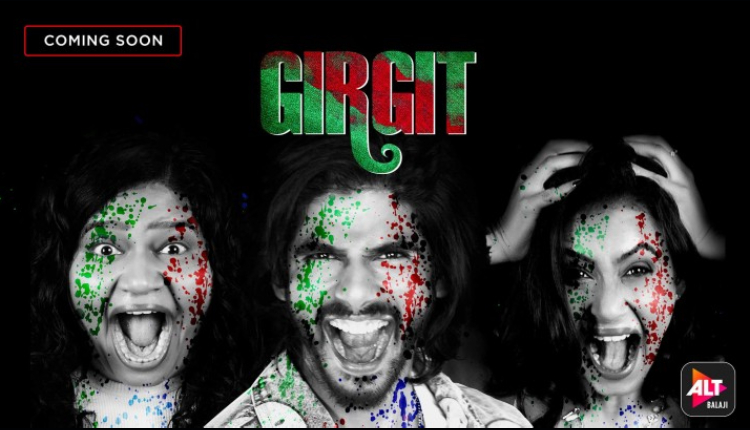 ALTBalaji's upcoming thriller obsession Girgit is making the waves and how. Since the trailer has released, the show has been making noise due to its content. For the unversed, the series is produced by Rangrezza Films, led by producer Rohit Kumar leads. Interestingly, Girgit also marks Rohit's Hindi digital debut. Talking about the same, Rohit shared, "We at Rangrezza Films left no stone unturned to make this show the way it deserves to get made. Every department in the series, from casting to costume to art, everyone has put their best and have outdone themselves."
While talking about the challenges the team faced, Rohit commented, "The team has worked relentlessly to make each character look good yet believable. The series has been shot in Manali and south Mumbai. The scenic locations of Manali only add to the story and South Mumbai has its own charm. Sure it was an extremely challenging one to get all of this right what with the rains and the landslides in Himachal Pradesh. I remember during one of our schedules, there were massive landslides and Manali was completely cut from all its accessible ways and nearest sourcing station was Chandigarh and even Chandigarh too was not accessible but with the help of our better planning we have had the backup plans and that's why we used to carry rain machine & other important equipment with us in order to make shooting smooth. The other challenge was Manali's unpredictable weather. But it was our capability of making instant decisions to complete the shoot on time. Even the Mumbai shoot was not an easy one because of Covid and other restrictions. But we at Rangrezaa managed to pull through one of the most difficult shoots. Now that show is ready to release there is a part of me that wants to hold on to it because I know once it is out, it is for everyone to love, hate, judge or criticise. However, somewhere deep within me, I am very confident that we have made a fantastic show and it will get the love and adulation it deserves. And there is also a part of me that finds it difficult to part with it."
Girgit is ALTBalaji's latest series. What happens when your love becomes your obsession and your obsession becomes your insanity? ALTBalaji's thriller obsession Girgit is a story that brings to the fore the darkness inherent within all of us. It explores the limits of human indecency, the lows that one is willing to hit, and the depths of depravity one is willing to touch to get what one truly desires. It tells you that no one is really who they seem to be and that we all are, in the end, just Girgits that change colours when no one is looking to manipulate situations as per our desires and selfish needs. The show stars Nakul Roshan Sahdev, Taniya Kalrra, and Trupti Khamkar in primary roles.
Girgit will stream from October 27 on ALTBalaji and MX Player Gold!