MasterChef Australia: Fans & Favourites brings to the table an all-new season of culinary adventures on Disney+ Hotstar from 19 April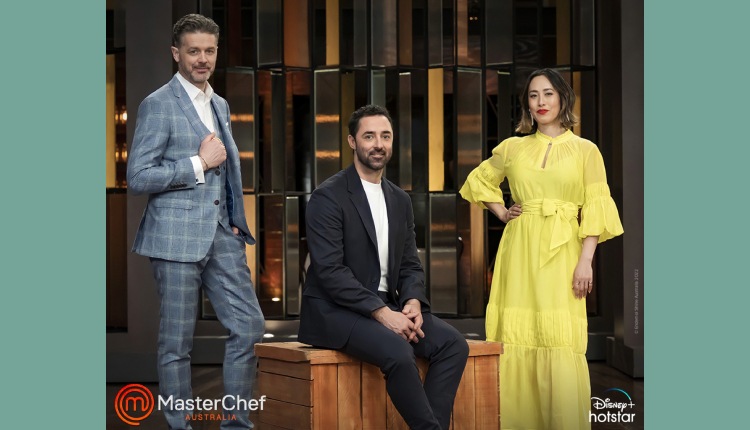 Sharpen your knives, tighten your aprons and keep your saucepans hot and ready as the world's most prized culinary show, MasterChef Australia is returning to Disney+ Hotstar for its 14th season on the 19th of April. Bringing together the trio of judges Jock Zonfrillo, Andy Allen and Melissa Leong, MasterChef Australia: Fans & Favourites will see 24 contestants compete and celebrate divine cooking, to win the greatest culinary title in the world. The MasterChef kitchen this season will welcome back 12 popular contestants including a few season winners from previous editions like Julie Goodwin, Sashi Cheliah, Billie McKay and others, and open its doors to 12 foodies from the land down under. While the contestants will be competing against each other for the prize money of $250,000, viewers of MasterChef Australia will be treated to delectable cooking and gastronomical adventures across many episodes of Mystery Boxes, Pressure Tests and Elimination challenges. MasterChef Australia: Fans & Favourites has been produced by Endemol Shine Australia for Network Ten and has been internationally distributed by Banijay Rights.
Bringing together a sizzling platter of popular contestants from previous seasons, the 14th edition will feature the show's inaugural winner Julie Goodwin, along with season winners, Billie McKay (Season 7) and Sashi Cheliah (Season 10). Joining them will be Minoli De Silva and Tommy Pham from the previous season of the show. Bracing the heat of the competition will also be contestants from prior seasons who won the judge's hearts with their cooking like Alvin Quah (Season 2), Michael Weldon (Season 3), Mindy Woods (Season 4), Christina Batista (Season 5), Sarah Todd (Season 6), John Carasig (Season 7) and Aldo Ortado (Season 10).
Facing off against this team of professional chefs will be a squad of 12 fiery foodies. These novice chefs come from varying backgrounds, ranging from dentistry to teaching to finance to firefighting to even being an influencer. United with a passion to cook delicacies using skills learned from grandparents, social media and cookbooks, they are bringing to the table their passion and ambition, to achieve the sole goal of winning the title of Australia's MasterChef 2022.
~Tune into Disney+ Hotstar to catch the world's most prized culinary show crown its newest champion in MasterChef Australia: Fans & Favourites from 19th April onwards~