Nikkhil Advani offered a choice of two roles to Konkona Sen Sharma for Amazon Original Mumbai Diaries 26/11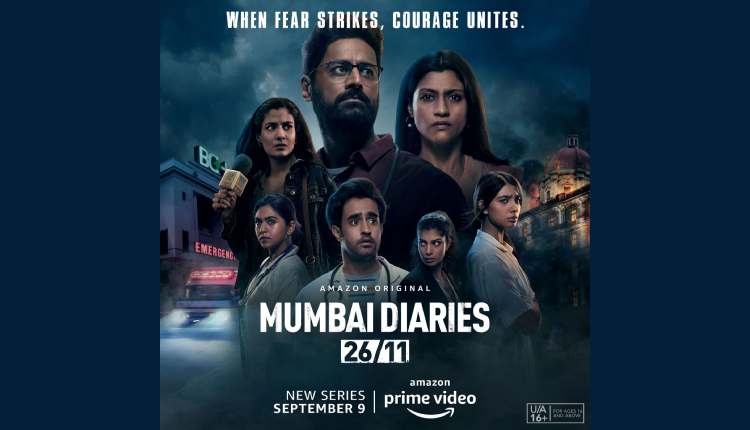 Having donned some of the best roles while exploring a diverse range of film genres, Konkona Sen Sharma is an artist who has been garnering the attention of viewers with her effortless performances and capability to slip into any character as she owns it. In her latest project, Mumbai Diaries 26/11 which is set for global premiere on Amazon Prime Video tonight, she plays the character of Chitra, who is a social service director at Bombay General Hospital. Interestingly, Konkona was offered to choose between two characters for this series. The first one was that of Chitra Das and the second, Ananya Ghosh, wife of Mohit Raina's character, in the Amazon Original Mumbai Diaries 26/11.
Commenting on casting Konkona in the series, creator and director Nikkhil Advani says, "I had offered her a choice between two roles. I told her that she can either play Chitra Das or Mohit Raina's wife Ananya Ghosh. She responded by saying that she wants to read the script first. And, finally, she chose Chitra!"
Nikkhil also adds that he wasn't sure if the actor would give her nod to the project in the first place. "Konkona had put me in a bit of a bind because I wasn't sure if she would say yes for this project. So, I was on absolutely cloud nine when she agreed. We had to make sure that we live up to Konkona Sen Sharma, rather than her living up to the role. It was a wonderful experience having her on board," he shares.
Created by Nikkhil Advani and produced by Emmay Entertainment, Mumbai Diaries 26/11 is a fictional edge-of-the-seat medical drama that is set against the terrifying, unforgettable night that, on one hand, ravaged the city, but on the other hand also united its people and strengthened their resolve to stand resolutely against any adversity. The series is an account of events that unfolded in a government hospital post the attack and explores the challenges faced by the medical staff and other first responders across the city while dealing with such a monumental crisis.
Mumbai Diaries 26/11 premieres on Amazon Prime Video from September 9, 2021. Watch the series to know more about the different facets of human existence, and how while some take lives without thinking twice, there are many others who would do anything to save lives.