"The mother-daughter chemistry was portrayed with so much love, and Rajeshji is very generous as an actor": Hetal Gada talks about her on-screen chemistry with the Yeh Meri Family cast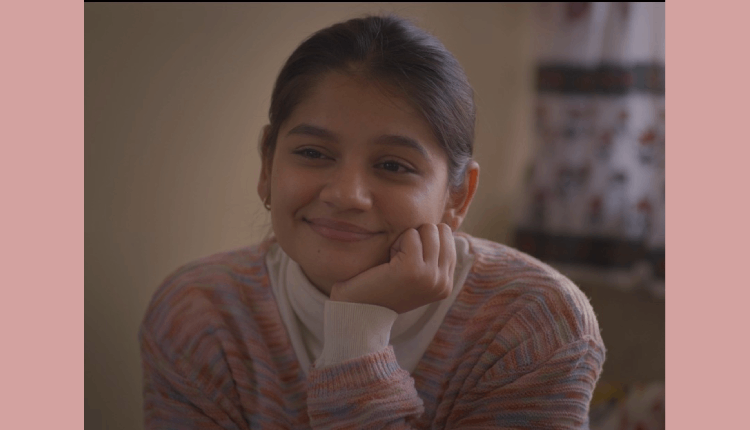 Amazon miniTV – Amazon's free video streaming service recently premiered the new season of their family drama series 'Yeh Meri Family'. Set in the winters of Lucknow in the 1990s, the series has instantly captured the attention of audiences for its brilliant and engaging storyline. Among every cast who is being showered with heaps of love, one of the cast from the show – Hetal Gada is being particularly applauded for her brilliant portrayal of Ritika Awasthi. The story of the Awasthi family, as narrated from the perspective of the 15-year-old Ritika, illustrates the struggles of a girl from a middle-class household (in a heart-warming and feel-good narrative). Hetal Gada recently opened up about her role, on-screen experience and other aspects while talking about Yeh Meri Family.
Talking about Yeh Meri Family, Hetal said, "There were multiple reasons for saying yes to Yeh Meri Family. It is a TVF content, so, I get to be a part of TVF and I get to be a part of Amazon miniTV, all these were strong factors. Having said that, one of the major reasons for saying yes was also that I get to be myself, because it can be challenging to find content on OTT where you can be yourself, play the same age as yourself. It's a family show, it's a comedy show, it's a slice-of-life kind of show. I can watch it with my friends and family and be proud of it. My character has so many variations to it and has layers to it. So, it was a big yes and I was hoping that things work out in this project, and it worked out wonderfully. So, I am extremely happy."
Highlighting the unique chemistry she shares with the co-actors, Rajesh Kumar and Juhi Parmar, both on-screen and off-screen, Hetal reminisced remarkable moments from the sets with the crew-turned-family cast. She said, "Juhiji and Rajeshji are wonderful actors as we all know. I think all of us have been their fans and seen much of their work. For Juhiji, because she is also a single mother and so is my mom, we had this conversation in the reading where I told her that even my mother is a single mother, and this is the point where we would relate to each other a lot. Therefore, the mother-daughter chemistry was portrayed with so much love. As for Rajeshji, I'd like to say that he is very generous as an actor. He is very giving. He'd give you the lines, he'd give you the time, he'd give you the space to react, he won't rush into the scene, and he always understood every time I was confused about anything or if I had any doubts or questions. He would always make that effort to walk out of the room and come up to me and talk to me."
Catch the family drama series, which perfectly captures the spirit of the 1990s, featuring Juhi Parmar, Rajesh Kumar, Hetal Gada, and Anngad. Yeh Meri Family's new season is currently premiering on Amazon miniTV, for free within the Amazon shopping app and on Fire TV.