"We've never met before and despite that, our on-screen chemistry looks natural" – Bhuvan Bam on about his Rafta Rafta co-star Srishti Ganguli Rindani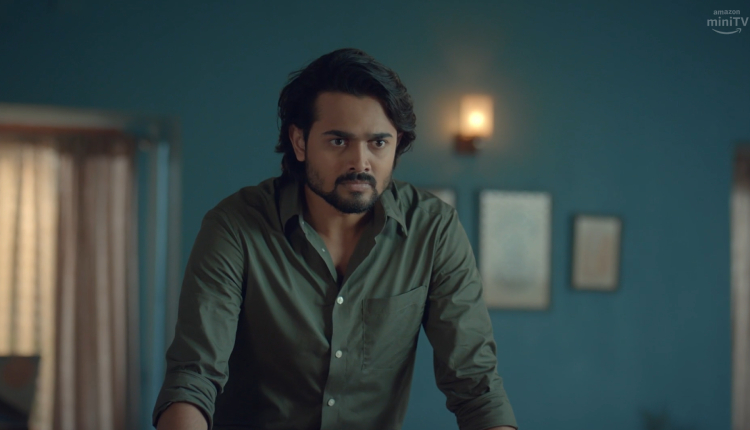 One of the most talked-about shows on Amazon miniTV, Amazon's free video streaming service, in recent times has been Rafta Rafta. This seven-episodic rom-com series has been receiving immense love and appreciation from audiences for its compelling narrative and for well-rounded characters. Rafta Rafta will take you through the journey of a newly-married couple, Karan (Bhuvan Bam) and Nithya (Srishti Ganguli Rindani). Just starting their life together, the two slowly get to know each other, but their poles-apart personalities mean they keep getting into trivial arguments!
Bhuvan Bam shares his experience of how much he had been involved in the work behind the camera, his camaraderie with Srishti, and what happened behind the scenes.
"My involvement in Rafta Rafta was the same as any other project of BB Ki Vines Productions. I love the creative process of scriptwriting, music-making, and editing. Being in the room with writers, musicians, and editors helps me put my point of view across," said Bhuvan Bam. The actor further adds, "Working with Srishti on Rafta Rafta was fun. We've never met before and despite that, our on-screen chemistry looks natural. We both share a similar sense of humour which made the days on set even better. Also, I got an opportunity to work with Atul Srivastava Sir and Rakesh Bedi Sir who I'm a big of. Their mere presence on set helped me learn many things."
Bhuvan Bam also shares some fun BTS moments, "Since we were shooting for Rafta Rafta in a farmhouse in Delhi, we had a massive lawn to ourselves. The entire crew would be looking forward to playing cricket. I don't think it'll be wrong to say that we've tried shooting in between our busy cricket schedules! Most of our BTS involves cricket matches."
Produced by Rohit Raj and Bhuvan Bam, this rom-com is a BB Ki Vines Productions. Rafta Rafta is created by Abbas Dalal and Hussain Dalal and is directed by Vishal Gupta. The series is currently streaming on Amazon miniTV within Amazon's shopping app for free.