World Famous Prince Dance Group to perform at the launch ceremony of Star Bharat's upcoming Haathi Ghoda Paal Ki Jai Kanhaiya Laal Ki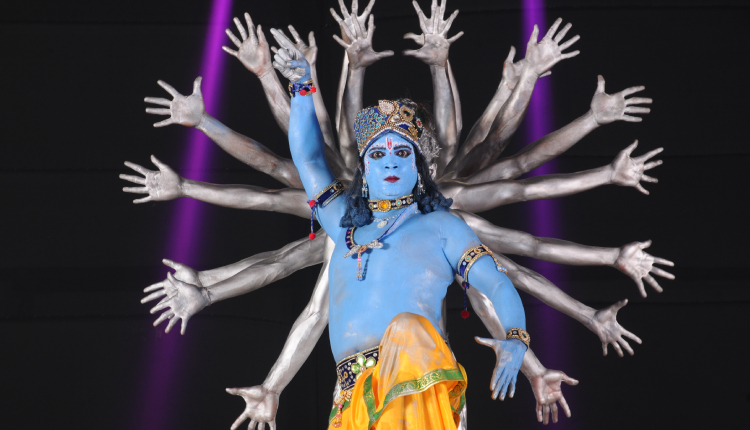 With a journey from reality shows to performing at events, The Prince Dance Group has made a remarkable career and a mark for itself in the entertainment and dance industry. Their mesmerizing and power-filled acts have always made an impact on the audience and amongst their fans and followers. The entire nation knows them today for their divine, spiritual and patriotic performances & acts. The group is famous for its depictions of Indian epics and they have performed at various National and World Events in the last few years.
Very soon, this group will be performing once again. Hindi General Entertainment Channel Star Bharat has decided to rope them in to dedicate a performance for the launch of their upcoming new TV show Haathi Ghoda Paal Ki Jai Kanhaiya Laal Ki.
The TV show is slated to go on air starting October 19 and will narrate the story of Bal Krishna and his childhood tales for their viewers. Produced by renowned TV Producer Siddharth Kumar Tewary, the show will take the audience through a divine and emotional journey of Lord Krishna's childhood. Recently the viewers saw none other than the melodious singer and Padma Shri Awardee Kailash Kher lend his soulful voice for the title track. The channel is soon going to do an elaborate trailer launch and has invited the Prince Dance Group to put up a special performance for the show
Group Leader T Krishna Mohan Reddy said, "We are very excited to be associated with Star Bharat and bring in the Prince Dance Group to put out a performance to introduce upcoming TV show Haathi Ghoda Paal Ki Jai Kanhaiya Laal Ki. We will be performing the act with the help of a total of 18 Artists which includes 1 Lead Character, 5 small kids, 11 Supporting artists, 1 female character. Narrating the beautiful tale of Lord Krishna is an honour for our entire team and we look forward to this association"
The Prince Dance Group has been applauded in the past for their remarkable performance narrating the mythological tale of Lord Krishna and they are sure the apt choice to bring in this show to everyone
Tune in to Star Bharat to find out more on Haathi Ghoda Paal Ki Jai Kanhaiya Laal Ki