GLOBAL MUSIC FESTIVAL LOLLAPALOOZA COMES TO INDIA, BROUGHT BY BOOKMYSHOW; MARKS ICONIC MUSIC PHENOMENON'S DEBUT IN ASIA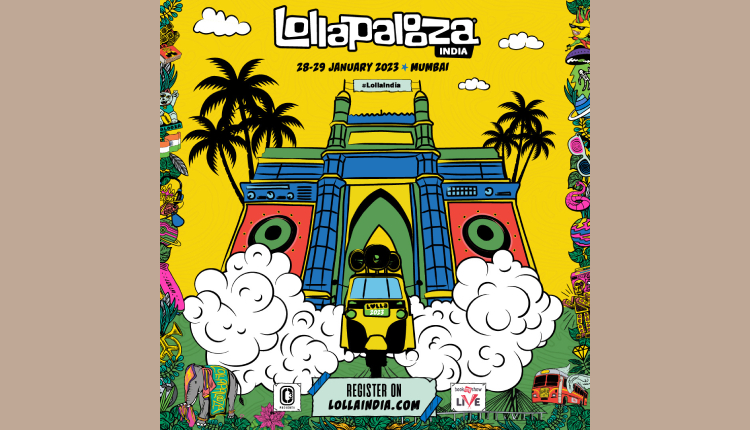 Iconic music festival Lollapalooza sets to breach a new frontier in what will be the eighth destination of the festival in Mumbai, India, bringing with it – its brand of unique, diverse and exciting flavours from the world of music. With the inaugural, first-ever edition in Asia, Lollapalooza finally brings its multi-genre music experience to Indian shores, with a world-class experience that's never been seen before in the subcontinent.
Lollapalooza India will be a two-day musical extravaganza held in the heart of Mumbai on January 28th-29th, 2023.
BookMyShow, India's leading entertainment destination will spearhead Lollapalooza India as the promoter and co-producer for the festival's Indian edition along with global producers, Perry Farrell, WME and C3 Presents.
Over three decades of pioneering and putting alternative culture on the map, Lollapalooza is a force, amongst the foremost music festivals that have been celebrated by multiple generations of fans. Founder of the festival and Jane's Addiction frontman Perry Farrell was always ahead of the times, creating a sound for the alternative generation that came of age in the 1990s. After some great success in his early career, his band was headed for a brief hiatus with a farewell festival tour in July 1991 which soon became the global iconic platform Lollapalooza destined to change the landscape of live music forever.
31 years later, Lollapalooza is globally synonymous with alternative lifestyle, music and culture. It has travelled the world, with seven locations across three continents that annually host the event. Everyone feels at home at Lollapalooza, a festival that celebrates the culture of music, with inclusivity and unique experiences at the centre of it.