Hungama Artist Aloud and Pratichee Mohapatra's Breast Cancer Awareness activity receives overwhelming response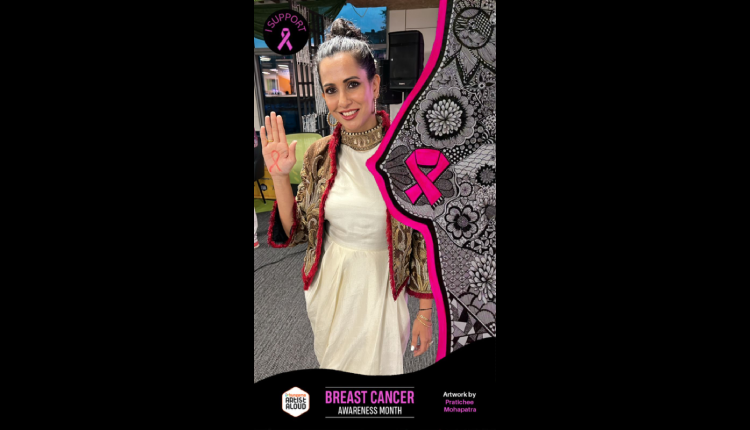 Breast Cancer continues to remain a rarely discussed subject of conversation for a larger section of women in society. The crucial need, thus, arises to address and educate people about the same. Hungama Artist Aloud, a platform that supports and promotes independent artists and content, collaborated with the phenomenal singer, artist, and two-time cancer survivor, Pratichee Mohapatra to spread awareness around this life-threatening ailment during International Breast Cancer Awareness month.
In honour of #BreastCancerMonth, Pratichee curated a playlist of motivational songs, keeping in mind the courage and spirit necessary to fight cancer. She also put up a stellar performance as a part of Getting Intimate 2.0, the latest IP of Hungama Artist Aloud. The singer visited the headquarters of Hungama and educated those present about breast cancer, self-diagnosis, and its symptoms. During the conversation, Pratichee delved deep into her tryst with cancer and shared her own battle with a malignant tumour in her left breast and the return of the previous Liposarcoma tumour in her abdominal cavity.
Making the event all the more impactful, Pratichee displayed her artwork and explained its significance. She even promoted and spoke about the self-designed #SupportBreastCancer filter, launched by Hungama Artist Aloud on Instagram to extend support to survivors and spread awareness about breast cancer. The Instagram filter was widely lauded by users across the platform and propelled the campaign on a larger scale to reach a wider set of audience. The campaign saw an overwhelming response, especially from women, with a 68% engagement rate.
Soumini Sridhara Paul, Senior Vice President, of Hungama Artist Aloud said, "At Hungama Artist Aloud, we realise the responsibility that we hold as a platform to educate and enlighten our audience on sensitive subject matters. Owing to the lack of information available, breast cancer often goes undetected that scales further life risk. We were delighted to have a survivor like Pratichee onboard to sensitise the audience and send across a larger message of the possibility to come out stronger on the other side of this life-altering disease."
Pratichee Mohapatra said, "This collaboration with Hungama Artist Aloud was an opportunity for me to draw attention to breast cancer and create a support group for those battling it. Art and music have always been my safe haven to overcome the harsh reality of the disease and my endeavour was to lead others to find a space of motivation and spirit."
The month-long campaign reinforced a sense of strength, empowerment, and motivation for breast cancer survivors.