Renaissance Bengaluru Race Course Hotel Installs EV Charging Station at the property for green travellers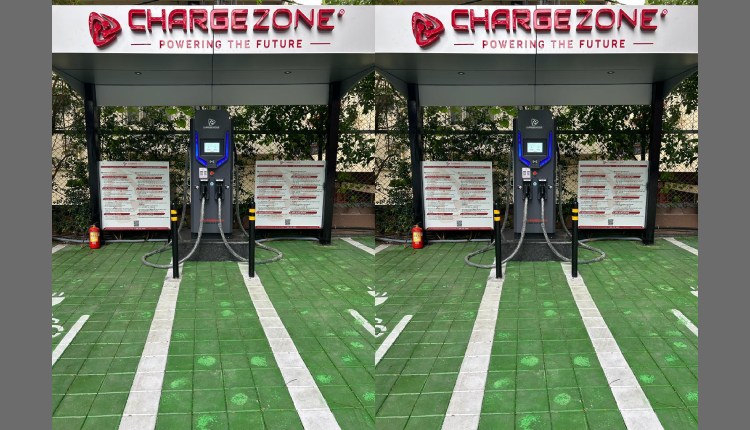 Electric charging stations have become an everyday reality in the landscape of the roads. With our country continuing to transition to electric vehicles, we have all become aware of the environmental and economic benefits of electric vehicles. The Ministry of Heavy Industries formulated the Faster Adoption and Manufacturing of Hybrid & Electric Vehicles in India (FAME INDIA) scheme in 2015 to promote the usage of EVs in India. With the current implementation of FAME-2, the scheme focuses on supporting the adoption of public and private Electric vehicles.
Marriott International recently partnered with CHARGE ZONE to deploy 100 EV charging stations across all its properties in India which will help in reducing carbon emissions.
Taking a step towards sustainability, Renaissance Bengaluru Race Course Hotel has installed an EV Charging station at the property this month and has initiated conversion towards an EV fleet as a part of the initiative by Marriott's commitment to sustainable operations and creating an Electric Vehicle (EV) charging infrastructure around their hotels. Renaissance Bengaluru Race Course Hotel aims to meet the fast-growing demand of EV users travelling to Bangalore. By providing this facility, hotels can attract more guests, appeal to desirable high spending customers and establish the brand as a sustainability leader which eventually helps in improving the bottom line.
CHARGE ZONE installed the Fast DC 60kW/120kW Charging Station with Dual Charging Guns that are designed to charge e-4w. The charging stations will be open to the public.
Earlier, such technologies cost a fortune, however times have changed and with more technological advancements, both cost and maintenance have been reduced. Running on clean energy sources, these vehicles are eco-friendly and reduce carbon footprint thus positively affecting the economy. By embracing such technology, Marriott International and Renaissance Bengaluru Race Course Hotel only strives towards making this planet a cleaner and safer place to live.
Manisha Sharma, General Manager, Renaissance Bengaluru Race Course Hotel said, "Sustainability is the core of all that we do at Renaissance Bengaluru and the market for electric vehicles has been increasing rapidly. We are witnessing a major paradigm shift across the world. Travellers are so well informed about going green and hotels practicing sustainability; we had to take this initiative of installing EV Charging Station. Renaissance Bengaluru has achieved a new milestone by completing 5 years in the industry with determined devotion in-providing best in class experiences to their patrons and has successfully established the brand as a preferred Hotel for travelers as well as a preferred workplace for associates. The year 2022 has been a memorable journey with the installation of the EV Charging Stations and promising to deliver the best possible hospitality to its patrons and through this initiative. We aim to move closer towards the goal of creating an Electric Vehicle (EV) charging infrastructure and revolutionize the country's transportation system."