Announcing 30 Best Bars India 2021, the second edition of India's only national ranking of bars, bartenders and bar teams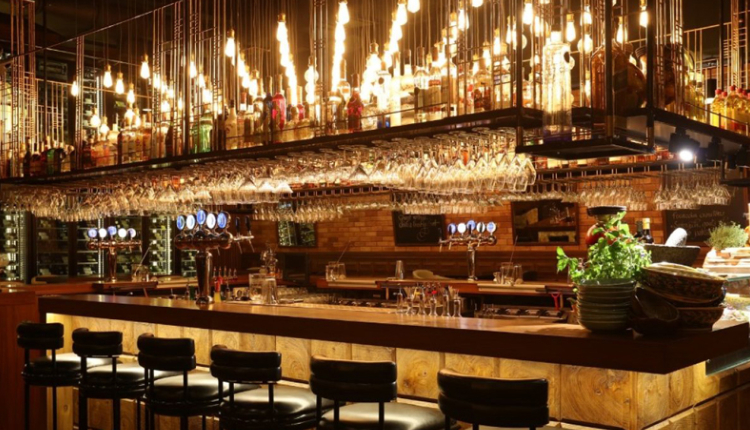 After a hugely successful first edition that ranked and celebrated the 30 best bars in the country in 2019, Tulleeho and Man's World Magazine in association with Teachers' now announces the second edition of 30 Best Bars India 2021. Based on a nationwide poll of more than 200 bar enthusiasts and industry experts from a countrywide long list of over 500 bars, the rankings and awards show honours India's 30 best bars, bartenders and bar teams whose impeccable service has set new standards in the country. The ranking for the year will be unveiled at the 30 Best Bars India 2021 Awards ceremony at The Leela Ambience Gurugram Hotel & Residences, Gurugram, on January 19, 2022.
This year, 30 Best Bars Awards is not just about providing Indian bar and bar talent national and global recognition and promoting bartending as a serious profession across the country. It is also about acknowledging and appreciating the resilience shown by bar operators and staff through the lockdowns and their remarkable comeback since then.
Announcing the second edition of India's 30 best bars, Mr Vikram Achanta, Founder and CEO, Tulleeho, says, "The past two years have been extremely hard for everyone, and the bar industry was no exception. It saw its share of business devastation with many bars shutting shop for good, a flurry of job cuts and staggering losses. It was certainly a grim phase for the businesses to navigate, yet most sailed through despite the hard times, which is worth every bit of appreciation. 30 Best Bars India 2021 will be a celebration of the bar industry's resilience and its promising future."
Talking about making the process even more robust, Mr Radhakrishnan Nair, Publisher & Editor of MW, added, "This year, we are also focused on further streamlining our nomination and shortlisting process. An advisory panel of local jury chairs has been appointed in each region to provide us with a better understanding of the bar scene in various cities across the country." Our jury chairs include Karina Agarwal & Shreya Soni (NCR), Rohan Carvalho (Karnataka), Karthik Shetty (Telangana), Harinath Shanker (Tamil Nadu), Shatbhi Basu (Mumbai), Minoti Makim (Pune), Nolan Mascarenhas & Kimberley Pereira (Goa) and Sanjay Ghosh.
Award Categories & Voting Process:
The first stage of the 30 Best Bars India 2021 poll over the last few months led to the creation of a Long List of over 500 bars spread over more than a dozen cities in the country, based on the recommendations of 11 jury chairs and 70 bar enthusiasts & experts from across the country. The Long List is currently being pruned to a Short List of 100 bars based on three criteria, vote each of the bars got in the Long List jury poll, the size of the bar industry in the individual cities, and geographical representation.
In the second stage, a jury of more than 200 bar enthusiasts, industry experts, connoisseurs and writers will vote for the 30 Best Bars in the country from the 100 bars Short List, as also the best in the following categories, Best Hotel Bar, Best Independent Bar, Best Microbrewery, Best Cocktail Menu, Best Bar Design, and a new category that we have introduced this year: Best Restaurant Bar which will recognize the best of bars in restaurants which are otherwise known for their dining experience.
Since it is likely that many of the bar enthusiasts are unfamiliar with the work of individual bartenders at the bars they frequent, the ranking of the Best Bartender and the Best Bar Team will be based on the poll of a specially curated Technical Jury consisting of 30 experts from across the country who have intimate knowledge of the bar industry.
Besides the awards listed above, five more important awards will be presented at the ceremony. People's Choice Award for the Best Bar and Best Microbrewery based on a national online poll. Best Vintage Bar will recognize a bar that has been at the forefront of service and quality for more than 30 years and selected by MW & Tulleeho teams with inputs from industry experts. A second nominated award will be the Industry Legend Award, which recognizes the lasting contribution of an industry veteran.
A one-off special award for 2021, Best Pandemic Response, will honour a bar that "turned defeat into victory" by reinventing itself during the pandemic through innovative new lines of business, which not only helped them survive the bad times but also saved jobs and continues to be an essential revenue stream.
The voting process will be confidential and via a secure website.
Cocktail Carnival:
In the run-up to the 30 Best Bars India 2021 awards, 30 Best Bars in association with our sponsor partners will host a series of Masterclasses for the bartending community, Cocktail Workshops for consumers and a vibrant, week-long celebration of the best of the bar scene across 6 to 7 cities in India.
Recap of 2019:
In 2019, the first edition saw New Delhi's Sidecar being voted as India's Best Bar. Sidecar has since gone on to garner international glory, having made it into Asia's 50 best bars list and being named the joint Nikka Highest Climber in 2021 after rising 24 places over the previous year.
The other bars that made it to the Top 10 list of Best Bars in 2019 include The Bombay Canteen (Mumbai), Cocktails and Dreams Speakeasy (Gurgaon), Comorin (Gurgaon) and House of Nomad – Taj Land's End (Mumbai), AER – Four Seasons(Mumbai), Byg Brewski Brewing Company (Bangalore), O Pedro (Mumbai), PCO (New Delhi), The Hong Kong Club- Andaz Hotel (New Delhi). Public favourites were Refinery 091 (Kolkata) and Byg Brewski Brewing Company (Bangalore) which won the People's Choice Best Bar Award and People's Choice Best Microbrewery/ Taproom Award, respectively.
Raising funds for Covid-19 Affected:
In 2020, when the pandemic devastated the Indian bar industry, 30 Best Bars India started an initiative called 'Bar Fuel' to raise funds to help bar employees who lost their jobs or had to go without salaries during the lockdown. Bar Fuel raised over Rs. 10 lakhs through an online auction that was distributed across various bars in the country.