Blue Ginger, the signature Vietnamese restaurant at Taj West End invites you to celebrate the Vietnamese New Year – Tet, as the chefs curate an impeccable dining experience to commemorate the Year of the Tiger with signature Vietnamese delicacies.
Regarded as the most important celebration in Vietnamese culture, Tet Nguyen Dan, or Tet for short, is considered the biggest and most popular festival of the year in Vietnam. Celebrated on the first day of the first month in the Lunar Calendar, the Tet holiday carries the message of love and hope, signifying family and kinship and promises a better year ahead.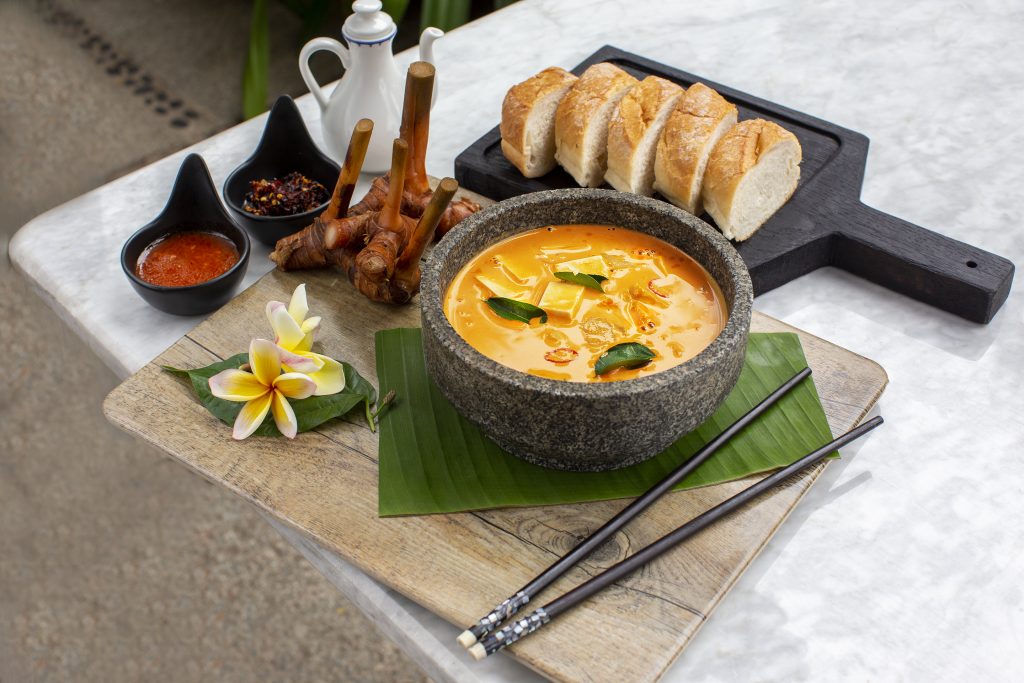 Now indulge in authentic Vietnamese cuisine with its subtle flavours, cooked to perfection by our chefs, at this splendid open-air pavilion. On the menu is Bun Bo Bue Soup (Vermicelli noodle soup of choice); Banh Cuon (Steam dumplings); Banh Mi (Sandwich made with pickled vegetables and herbs); Banh Xeo (Crispy and savoury rice crepes); an array of signature Vietnamese Grills including Grilled chicken marinated with galangal sauce; Grilled broccoli, mushroom and tofu marinated with Hanoi sauce; Grilled Lamb chop with onion, mint, chilli and chilli flakes; Grilled Jumbo prawns with Dalat spices, etc. For the main course, the chefs are dishing out Steam silken tofu with a bed of bok choy; Braised caramelized pork with chilli; Wok tossed Tenderloin with sated flat noodle; Stir-fried soft shell crab with hot chilli bean and sweet basil, and an assortment of Sticky rice and noodles with accompaniments. To satiate your dessert cravings, treat your senses to Coconut caramel custard and Roasted coffee ice cream.
With the Taj promise of reassuring safety, we welcome you for a safe and delectable dining experience, only at Blue Ginger.
Dates for the promotion: January 31-February 6, 2022
Menu Offering: Signature Vietnamese dishes
Available for both lunch & dinner
For more information and reservations, please call +91 80 6660 3306 or +91 92430 02774.