The wait is finally over! After half a year of only being able to meet everyone online through Zoom to share her recipes with you, Justbe founder Nidhi Nahata, is happy to announce that she's finally restarting her OFFLINE Cooking Classes once again!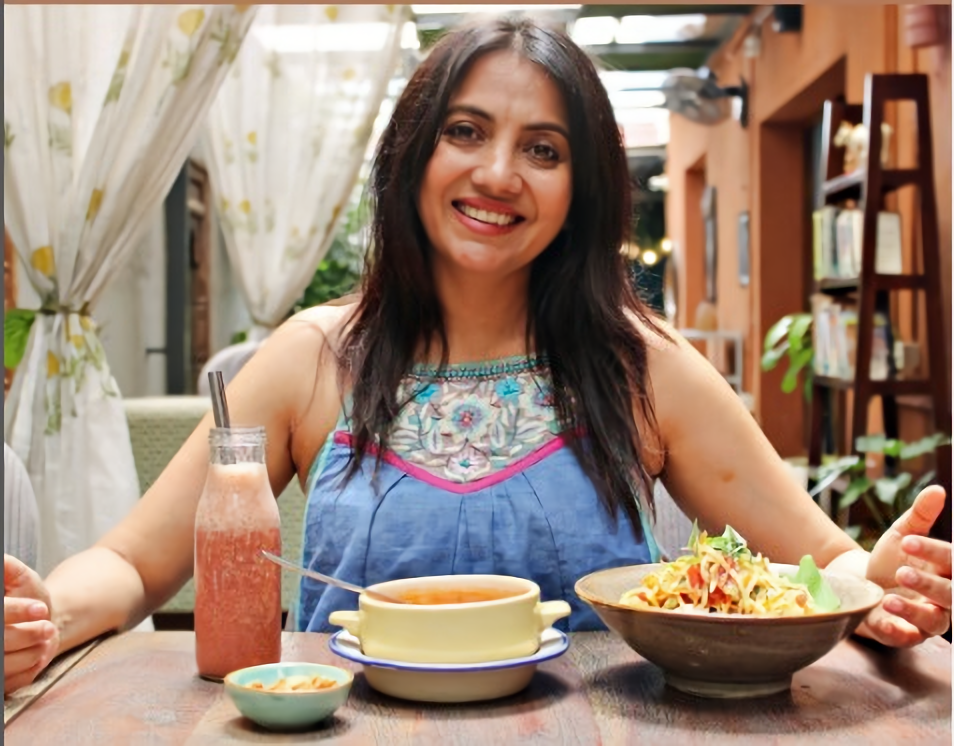 Through these classes, she wants to show you that health can start in your own kitchens, so that you won't have to constantly rely on pharmacies to sell it to you!
Over the course of this cooking workshop, Nidhi is going to guide you through a series of recipes, tips, tricks and Q&A sessions that'll help you truly understand what it takes to make healthy, whole-food cooking: easy, achievable and quick!
In this workshop, she with guide you through how to prepare a delicious, yet healthier version of the Soups, Smoothies, Salads, Starters, Main Course & Dessert
The most exciting part? The first 5 participants to register for themselves AND for their cooks/house-help will receive 50% off for their help to attend the class!
Also, by registering before 25th April, you get to avail an Early Bird discount of ₹1,500 for the course!
Venue: Justbe Resto Cafe
Date: Saturday, 30th April 2022
Time: 4:00 PM to 6:00 PM
Number of heads: 25 people only
Price: INR 2000 per head
First 5 People to register with their Home Cooks, get 50% off for their cooks
For further details, contact: 88841 63061 / 7353773695
Address: 383/31, Ground and First Floor, 13th Cross Rd, Sadashiva Nagar, Armane Nagar
Registration Link: https://forms.gle/KXSN9c2hmYw1LnLa8