Celebrate one of India's most colourful occasion with a resplendent spread and unlimited, exquisite beverages. Festivals are the perfect excuse for friends and families to come together and indulge in hearty conversations and nothing creates everlasting memories better than a curated experience by our talented chefs. Indulge in our limited edition Holi Takeaway offerings with signature specials suited to the festival of colours.
At ITC Windsor, the Holi brunch will be an amalgamation of festive décor and a plethora of dishes that would take you on a culinary journey through a set of nostalgic memories. Our chefs have come together to weave their magic on a range of recipes that signify the essence of this festival. The brunch will feature an elaborate buffet including festive specials like kesariyathandai, samosa cholechaat, chakkikisabzi, paneer papadkisabzi along with desserts such as mawagujia, aatekahalwa, kesarmalaipeda, amarakhand and jalebi with rabdi to delight people with a sweet tooth.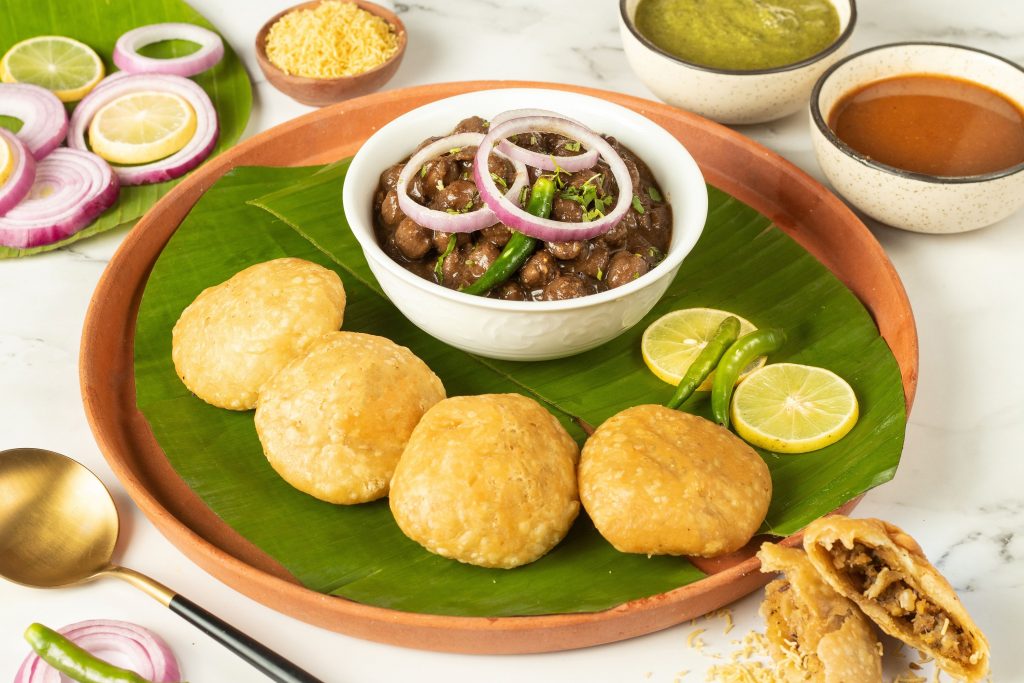 Indulge in a varied Holi edition of our Signature Buffet Lunch with specials like a live Thandai station, a dedicated chaat station with favourites like Samosa Chaat, Kachorichaat, PapdiChaat, Dahipuri and PaniPuri. Give your sweet tooth a treat with our Indian dessert selection with Holi Specials like MavaGujiya, GulkandPeda, MotiPaak and Zafrani Jalebi.
ITC Hotels is also celebrating the occasion with its Hues of Happiness Offering – traditional Holi treats delivered at home. The delectable range of MewaKajuGujjia, GulabElaichiPeda, AnjeerLavangLatika and many other exciting curations will add more colour to your Holi celebrations this year.
Have a wholesome Holi with ITC Hotels Bengaluru this year replete with the best that we offer from our culinary experts.
March 18th : Holi Brunch at The Raj Pavilion, ITC Windsor
Priced at -Buffet with soft beverages @INR 2999++; Buffet with select premium beverages @INR 3999++
12.30 pm to 3.30 pm
For reservations, please call Ashika Dsouza at +91 80 61401205 or email at [email protected]
March 18th: Special Edition Buffet Lunch at Cubbon Pavilion, ITC Gardenia
Priced at INR 2000 + taxes onwards; 12.30 pm – 2.45 pm
To make a reservation, please call us at +91 80 2211 9898 or email: [email protected]
Hues of Celebration -Till March 20th; takeaway offering – available to order on the ITC Hotels App.
Tints of Delight – an assortment of MewaKajuGujjia, GulabElaichiPeda, AnjeerLevangLatika; priced at INR 1250 + taxes
Shades of Celebration – an assortment of HolMithai(MewaKajuGujjia, GulabElaichiPeda, AnjeerLevangLatika) and Jars of Celebration (Mint & Chili Roasted Nuts, KajuAjwainNimki, SaunfGudPaare); priced at INR 2500 + taxes
To place an order please reach out to us at +91 80 2211 9898 or +91 80 61401205.