Former winner Julie Goodwin returns to the kitchen of MasterChef Australia S15, streaming now on Disney+ Hotstar in India and here's why it's special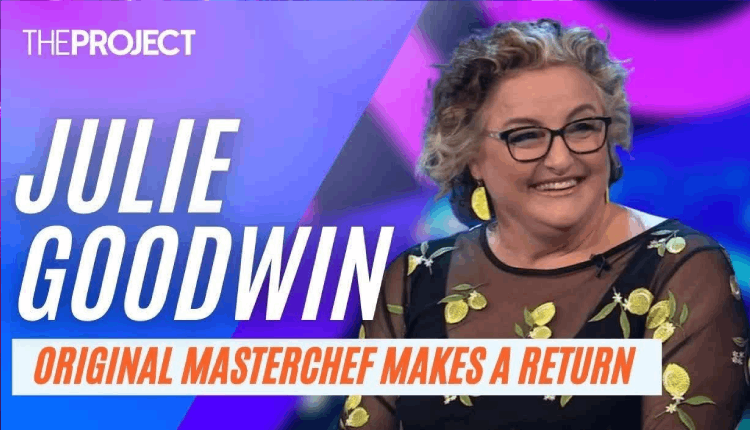 Have you been missing the incredible recipes from the very first MasterChef Australia winner Julie Goodwin? Julie returned for the third round of elimination with a pot of her signature stew that turned out to be the survival for everyone on MasterChef Australia 2023 on Disney+ Hotstar in India. From identifying the ingredients to cooking the best dish from those ingredients, here are the best moments from the episode.
Julie enters the kitchen with her pot full of surprises
Monday brought a wave of excitement to the MasterChef Australia kitchen as Australia's favourite home cook and MasterChef legend, Julie Goodwin, graced the kitchen with an unforgettable challenge. This time, survival was truly on the menu as contestants were tasked with guessing the ingredients in Julie's mouthwatering fish stew edition. Julie, who had won the inaugural season of MasterChef Australia, said it was exciting for her to return to the MasterChef kitchen as a jury.
Julie's stew is the real survival tool
Julie's classic fish stew took center stage! With its numerous layers of flavours and surprising ingredients, the stew proved to be a true delight for the senses. Contestants struggled to identify each component, pushing their taste buds to the limit to uncover the survival menu. Those who failed to guess the ingredients were sent to Round 2 of elimination to prepare the most impressive dish in 75 minutes, using the ingredients in Julie's stew.
Larissa reclaims her apron
In an unexpected twist, Larissa Sewell, who had previously been evicted from the competition, made a stunning comeback. Donning her grey apron, she fought tooth and nail for a second chance to continue her culinary journey. The stakes were higher than ever as Larissa brought her Russian heritage to life in her Chicken Pelmeni.
Jessica Perri says goodbye
Unfortunately, the episode took a heartbreaking turn as Jessica faced elimination. Her ambitious decision to create an eggless pasta proved to be her downfall. Despite her best efforts, she struggled to achieve the perfect texture, ultimately leading to her departure from the competition.
~This season of MasterChef Australia: Secrets and Surprises is full of twists and turns. Don't forget to catch it on Disney+ Hotstar in India ~