Indian flavours steal the spotlight: Former winner Sashi Cheliah showcases Indian culinary creations on MasterChef Australia 2023; now streaming on Disney+ Hotstar in India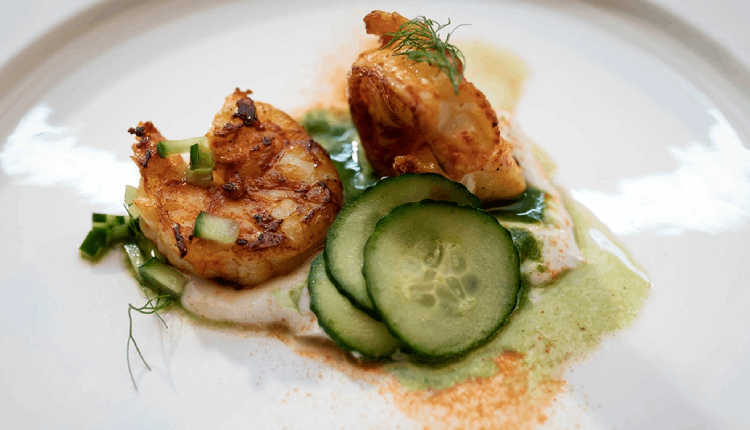 Former MasterChef contestants and successful restaurateurs, Sashi Cheliah and Matt Sinclair, returned to the MasterChef kitchen in episode 8 of MasterChef Australia: Secrets & Surprises on Disney+ Hotstar to captain the first team service challenge of this season. The kitchen was transformed into a restaurant with two teams Blue and Green to serve 30 diners and the judges. Sashi Cheliah, renowned for his fusion of Indian, Malaysian, and Chinese flavours, joined the Blue team and spearheaded the creation of the first two tantalizing India-inspired delicacies of the season to impress the judges and secure victory. If you are waiting to try a creative fusion Indian dish, look no further. Here are the two dishes with recipes that can add flavour and joy to any Indian kitchen:
Prawns with Cucumber Raita
Succulent prawns coated in an exquisite Indian-inspired spice rub, brought together the aromatic blend of spices with each bite, giving the richness and balance of Indian flavours. Accompanying this flavorful delight is a refreshing take on raita, featuring cucumber in various ways, fresh, pickled, and granita. Together the spiced prawns and the raita encapsulates the vibrant spirit of Indian cuisine while embracing creativity and innovation.
Yellow Fish Curry with Cumin Rice
No Indian culinary experience is truly fulfilled without having a bowl of rice and flavourful curry. Bathed in a luscious yellow hue, this exquisite coral trout fish curry with a bed of cumin-spiced rice is just what any Indian needs. This fish curry, meticulously crafted with a medley of aromatic flavours and spices totally blends in with the cumin rice, together providing a delightful look and taste.
~This season of MasterChef Australia: Secrets and Surprises is full of twists and turns. Don't forget to catch it on Disney+ Hotstar in India ~