KoKoMMo Tiki Shack a Polynesian style beach restaurant at InterContinental Chennai Mahabalipuram Resort opens its lunch service by debuting the new menu inspired by comfort beach dining. The new menu ranges from bar items and shareable dishes to mouth-watering entrees, innovative 'Food Cocktails' and grub selections for the vegetarian diners.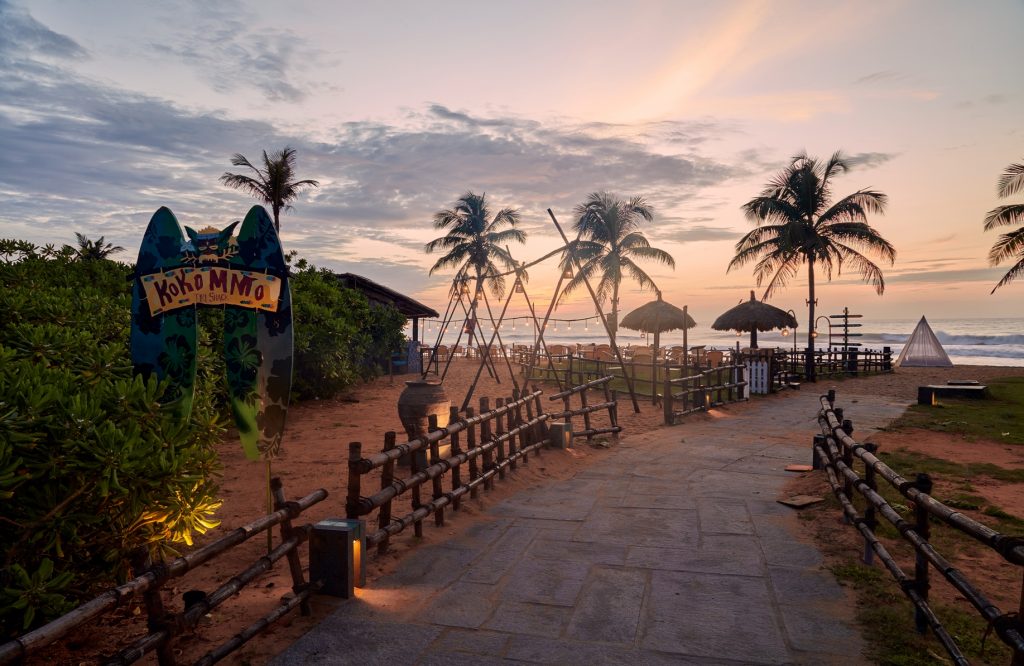 The InterContinental Chennai Mahabalipuram Resort has long been the hotel of choice for visitors to UNESCO world heritage site, but in recent times has seen increasing numbers of residents taking advantage of its restaurants and bar.
The new Shack Menu, available at lunchtimes and evenings, in the restaurant and bar, was unveiled this week by Executive Sous Chef, Tenzin Phuntsok.
Long-standing favourites are still on the menu, including the famous Amritsari Taco, Kozhi Gassi. These popular dishes have been joined by new options such as curries from North and West India, short eats from the coastal regions, burgers, wraps, sandwiches, and International Pizzas along with a large selection of Fresh Catch of the day.
The grub selection is thoughtfully engineered by the Executive Sous Chef, Tenzin Phuntsok with a six month's research and trials. Making like Thai boat morsel, KoKo sushi, rock lobster, kovalam steak, Lazio Aglio olio, cottage cheese arrosticini, manchow spheres, bbq pizza, paneer butter masala, Kashmiri dumpukht aloo, kodiyal roasts, gawthi chicken curry, kathi-rolls and more. Dessert section has few experimental takes with coconut cheesecake and callebaut chocolate brownie. However, one of the must-try's on the menu is Tibetan Shapta from Chef Tenzin's native.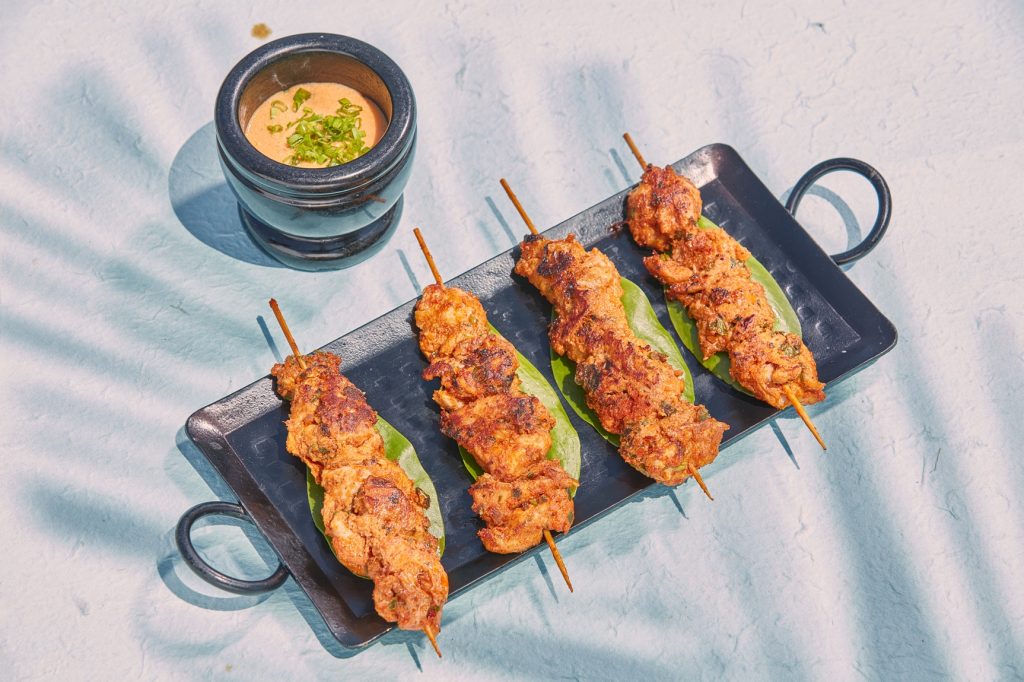 The Bartenders of this Tiki-ti beach bar have turned the rules of mixology on its head by introducing 'Food Cocktails' for the first time in the city, featuring funky yet artisanal these Spanish style beverages round-ups has some noteworthy mentions with Mama Bahamas, Trap Queen, Cali and Sama. The team has given equal attention to the teetotaler's selection with pitcher-style seasonal shakes, virgin classics and spritzers.
As a part of creating new guest experiences, KoKoMMo has also launched a dedicated Sundown Hi-tea 'Tiki-La Sunsets' for families and kids- two hours recreational hobby suite includes dedicated beach games by in-house activity manager; family-style evening snacks and beverages, along with some great music. Both Kids and Adults can enjoy a playful time by the clean and blue shoreline of the coromandel coast, with the hotel providing an additional variety of play props like frisbees, volleyballs and much more to keep the playful excitement going.
Speaking on the occasion, Executive Chef Mihir Kane "We are fortunate to have such fabulous farm produce right on our doorstep, and it is a pleasure to work with local suppliers and producers. Our new menu reflects the season and treats fine local produce with respect. We hope it will be well received by local residents who are always very welcome at InterContinental Chennai Mahabalipuram Resort for lunch treats, candle-lit dinner or just a casual bite to eat."
KoKoMMo Tiki Shack will be open for lunch and dinner experience from 12:00 pm to 11:00 pm, Family Style Tiki-La Sunset experience will be available from 5:00 pm to 7:00 pm, all days of the week.
Average dining spend for two, at KoKoMMo Tiki Shack INR.1800- INR.2200 plus taxes
Average dining spend for two (with drinks), at KoKoMMo Tiki Shack INR.3500- INR.5500 plus taxes