MasterChef Australia Season 13 contestant Depinder's take on the classic Indian green curry as a dessert is uniquely mouthwatering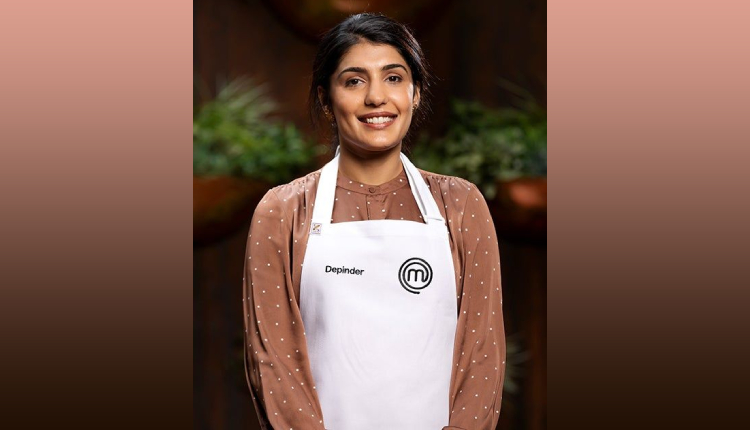 Find out if she wins over the judges with the dish in episode 26 of MasterChef Australia Season 13 only on Disney+ Hotstar Premium
Heating up the competition in the MasterChef Australia kitchen, streaming on Disney+ Hotstar Premium, judges Andy Allen, Jock Zonfrillo and Melissa Leong threw a creative Invention Test challenge at the remaining top 15 home cooks, asking them to create a dish with a vegetable as its hero ingredient. One of the most loved Indian-origin contestants Depinder Chhibber took the 75-minute cooking challenge a notch higher and played to her strengths by making a curry – this time in the form of a dessert. Selecting onions as the leading star of her dish, Depinder impressed the judges by preparing a delectable Green Curry Cake with coconut cream; so much so that Andy, who otherwise detests cakes, expressed his love for what she'd prepared.
About MasterChef Australia 13
Top Australian chefs judge passionate home cooks who participate in competitive culinary challenges to develop their cooking skills and win the title. Among the top 24 contestants, here are a few home chefs to watch out for in this new season – Delhi-born Depinder who has been wowing the judges with her cooking, youth pastor Justin Narayan, who hopes to support children living in the slums of India through his cooking, mum of two Kishwar
Chowdhury aspires to capture her Bengali heritage in a cookbook. As new episodes release only on Disney+ Hotstar Premium, judges Jock Zonfrillo, Melissa Leong and Andy Allen set all-new challenges for the aspiring culinary stars in the MasterChef kitchen.
Watch the judges' reactions here: https://www.instagram.com/tv/CPQKxWkLp3u/?utm_medium=copy_link
Catch MasterChef Australia Season 13 served hot only on Disney+ Hotstar Premium