Mondelez unveils limited edition Cadbury Dairy Milk bars – Gulaab Ae khaas and Chilli Orange Mondelez unveils limited edition Cadbury Dairy Milk bars – Gulaab Ae khaas and Chilli Orange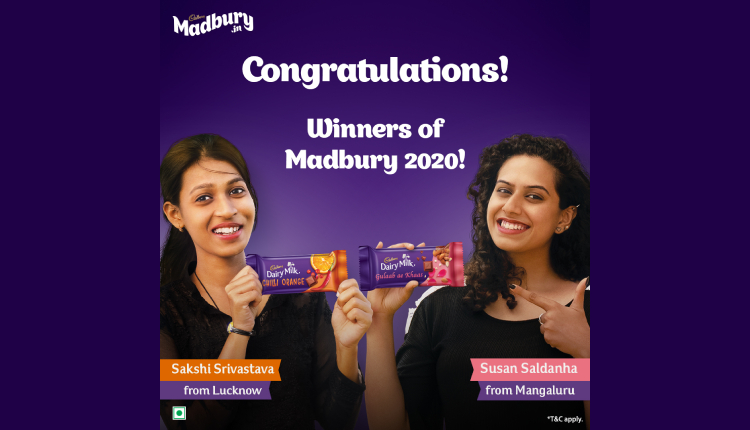 Mondelez India, the makers and bakers of some of India's favourite snacking brands – Cadbury Dairy Milk, Bournvita, and Oreo amongst others, today announced the third edition of the Madbury campaign. From inspiring consumers to 'Kaun banayega humari agli Cadbury' to asking consumers "Kahaan Se Aayegi Hamari Agli Cadbury?" through the last two successful seasons, India's battle for Cadbury's next 'home wala' flavour is on. The new season of Madbury 2021 is tempting consumers with "Cadbury ka naya flavour banao, famous ho jao".
Anil Viswanathan Senior Director – Marketing, Mondelez India said, "The Indian chocolate movement has boomed over the last few years. We've seen a growing appreciation for unusual and unique chocolate flavours as Indians look to experiment with new tastes and flavours. As a much-loved brand for 70+ years, we're constantly looking at innovative ways to engage with our consumers by leveraging on current trends and preferences. Madbury was designed as a campaign 'of the people, by the people and for the people' and has proven to be a tremendous platform of engagement, giving our consumers the chance to create their own version of their favourite Cadbury chocolate. The campaign helps us to strengthen connects with our consumers year-on-year and opens the door for them to get involved with a brand they love at a deeper level. We are thrilled with the responses we've received in the last two editions. We have launched limited edition bars of the two winning flavours of Madbury 2020 – Cadbury Dairy Milk Gulab Ae Khaas, a mix of rose and almond, and Cadbury Dairy Milk Chilly Orange, a fruity and spicy mix of Orange and Chilli – created by Susan Saldanha from Mangalore and Sakshi Srivastava from Lucknow respectively. We're excited to see the creative flavours that will come through in Madbury 2021"
Cadbury Dairy Milk's Madbury campaign gives consumers the opportunity to add a twist to their much-loved chocolate. After a successful launch in 2019, the 2020 edition garnered 1200+Mn impressions, and engaged with 2.3 Mn consumers, welcoming entries from 5000+ locations. Chai, Kulfi, Banana, Fudge and Salted caramel were some of the most popular flavours submitted highlighting the eclectic mix of desi 'home-wala' creations. After an extensive shortlisting process by a panel of experts and celebrity chef Kunal Kapoor, consumers picked the final two winning flavours. The winning flavours will be amplified through digital films, outdoor and print. The limited-edition bars have already started hitting the shelves and e commerce channels.
The third edition of Madbury is set to be bigger than the last two with 25% more ingredients being added for consumers to get creative with. Making Madbury 2021 more accessible to consumers, in addition to the existing platforms such as the Madbury Website (www.madbury.in) and Jio Engage, the contest has been integrated on two additional platforms – WhatsApp and Airtel Thanks App. Consumers can submit their entries from September to November with the winners to be announced in August 2022.