Natural Ingredients, Heavenly Taste with No White Sugar; Delve into A World of Exotic Flavors with Artiste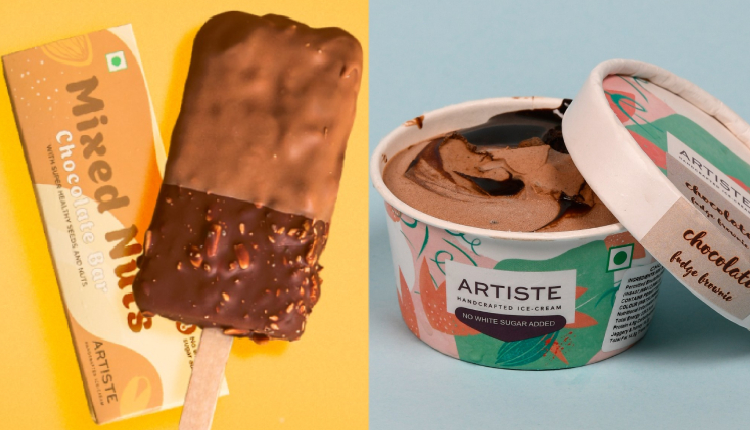 A healthy indulgence, Artiste is an ingenious ice cream brand, successfully satiating one's sweet cravings. Adding an artful spin on the delicacy, the brand inventively substitutes white sugar entirely with the choicest honey alongside other natural ingredients such as jaggery and fresh cow's milk.
The brand was founded by Mr Madhusudhan Parikh, an MBA, a gold medalist in dairy technology from NRDI and a post-management degree holder from ISB (EMBA). With over 3 decades of experience, Mr Madhusudhan has built a formidable reputation in the world of business management, having donned various roles and has worked closely with Dairy Cooperatives and the National Dairy Development Board. A formidable businessman, Mr Madhusudhan has established beverage units, ice cream units, dairy plants from scratch and is credited with building Creambell Ice cream & Dairy brand in India followed by other brands in Africa (Creambell, Daima, Fresh Dairy) and Russia (Goodness Farm) making them a household name.
Artiste handcrafted ice cream was born out of the growing appreciation and commitment towards natural, clean and preservative-free eating habits. Abundant in freshness and deliciousness, each ingredient is handpicked with care and is preservative-free. The ice cream is hand made and churned in small batches, helping achieve a smoother, creamier texture. With eye-catching packaging synonymous with the brand's creative and artistic personality, the pastel colours and heavy imagery of paints, brushes and canvases is truly a delight. Creating unique experiences for the clientele lays at the forefront of the brand. Speaking about the same, Founder Madhusudhan Parikh said "True art is a pure human experience brought to life by an Artist. The paint, the brush, the written word all come together to express complex ideas, emotions on the canvas, on the blank page. We believe that the purpose of all art, however dense it might be, is finding a way towards true happiness, quite like eating a spoonful of your favourite ice cream, which makes life seem simple, fulfilled."
Some delectable flavours carried by the brand include a combination inspired by Vedic traditions as well those derived from fruits and best-sellers like the Rose Saffron, Chilli Guava, Blueberry Cheesecake, Chocolate Fudge Brownie, Double Dark Chocolate, Arabica Coffee, Lemon Vanilla, and Strawberry Creme amidst others. The future of the brand holds the launch of a new range called Vegan Art comprising non-dairy ice creams with exquisite flavours like Salted Caramel, Coconut Cream and Avocado, perfectly aligning with dietary requirements and cravings. Alongside this, the brand is set to introduce a low-calorie high protein ice cream, juicy fruit ice creams, probiotic fruity yoghurt ice creams, fully chocolate, fruit-based spreads and sauces with no white sugar.
Artiste ice creams retail at the brand's established exclusive outlets in Delhi, Gurgaon and Lucknow and is readily available to order online on Zomato and Swiggy in Delhi NCR. The brand is also available at your nearest 24×7, Modern Bazaar and Needs Store. Dive into the sweet laden heaven of the choicest handcrafted ice creams with Artiste.